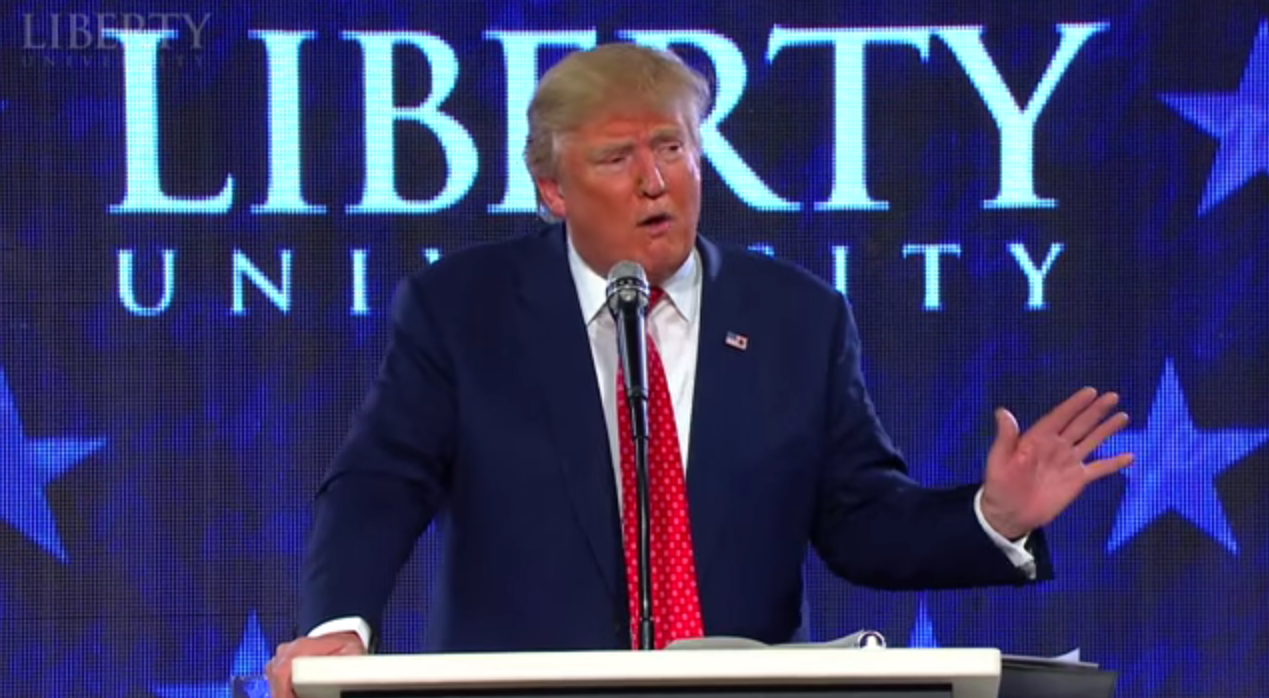 Republican presidential candidate Donald Trump promised he would "get" Apple to manufacture their products in America if he is elected president.
While speaking at Liberty University, Trump said:
And very simply, and I didn't use to say this—two, three weeks ago I wouldn't say it—but I think I can say it now because I've seen so many people. We have such amazing people in this country: smart, sharp, energetic. They're amazing. I was saying, 'Make America great again.' I actually think we can say now—and I really believe this—we're gonna get things coming. We're gonna get Apple to start building their damn computers and things in this country instead of in other countries.
According to CNET, Apple only manufactures its Mac Pro in the United States.
Apple computers currently range from $899 for an 11-inch MacBook Air to $1,799 for a 27-inch iMac with a Retina 5K display. The American-made Mac Pro ranges from $2,999 to $3,999.
Trump's statement on making Apple manufacture their computers in America comes after Trump allegedly called for a 45 percent tariff on Chinese imports. Apple currently manufactures many of its products in China.
MRCTV Reader,
The liberal media are terrified of the truth, especially when it leads to uncomfortable questions about their own leftist worldview.
MRCTV is the multimedia division of MRC featuring original content and aggregated videos of the news, people, and events conservatives care about.
MRCTV relies on the support of our loyal readers (and video viewers) to keep providing the news and commentary that matter to the American people, not just stories that prop up the liberal agenda.
Make a donation today. Just $15 a month would make a tremendous impact and enable us to keeping shining the light where the liberal media are afraid to tread.
— The MRCTV Team
DONATE
Connect
Sign up for our MRCTV newsletter to receive the latest news.
Sponsored Links