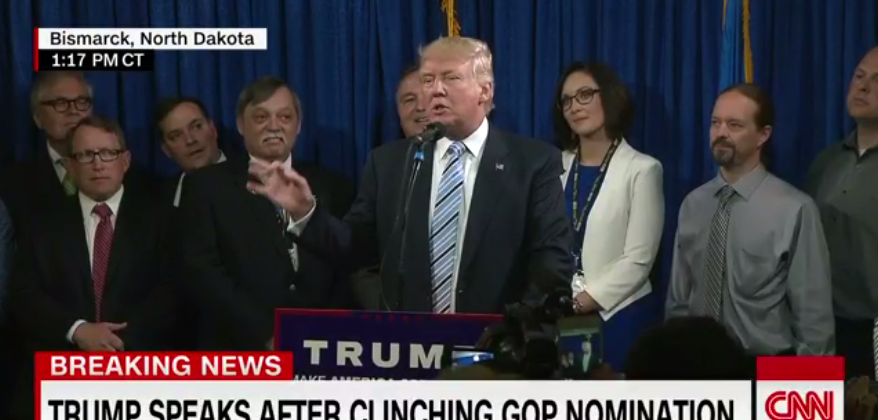 (Image via Screenshot)
Donald Trump spoke to reporters in Bismarck, N.D., on Thursday after clinching the Republican presidential nomination.
During his remarks, Trump responded to comments made by President Obama criticizing him for unsettling world leaders with his "ignorance of world affairs" and "cavalier attitude."
"He used a bad word because he knows nothing about business," said Trump, referring to how Obama said he "rattled" world leaders.
"When you rattle someone, that's good," he argued, "because many of the world, as you know, many of the countries in our world have been absolutely abusing us and taking advantage of us."
"If they're rattled in a friendly way, that's a good thing, not a bad thing," said Trump.
Watch a clip from his press conference below.