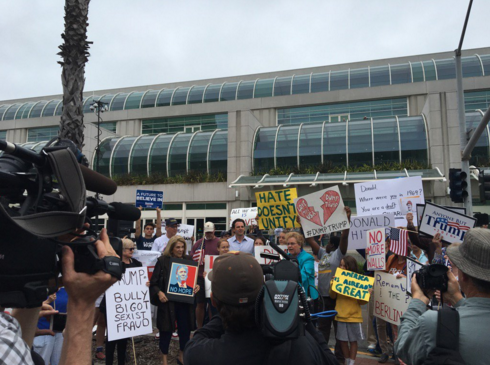 Donald Trump held a rally in San Diego, Calif. on Friday ahead of The Golden State's primary in June.
Hundreds of supporters lined up at the San Diego Convention Center to hear Trump speak. 
Protesters also made an appearance, some as early as four hours before the event began.
Anti-Trump demonstrators lined up on the main road with signs and large banners that read "Love Trumps Hate," "No More Walls," and "San Diego Against Trump" among other messages.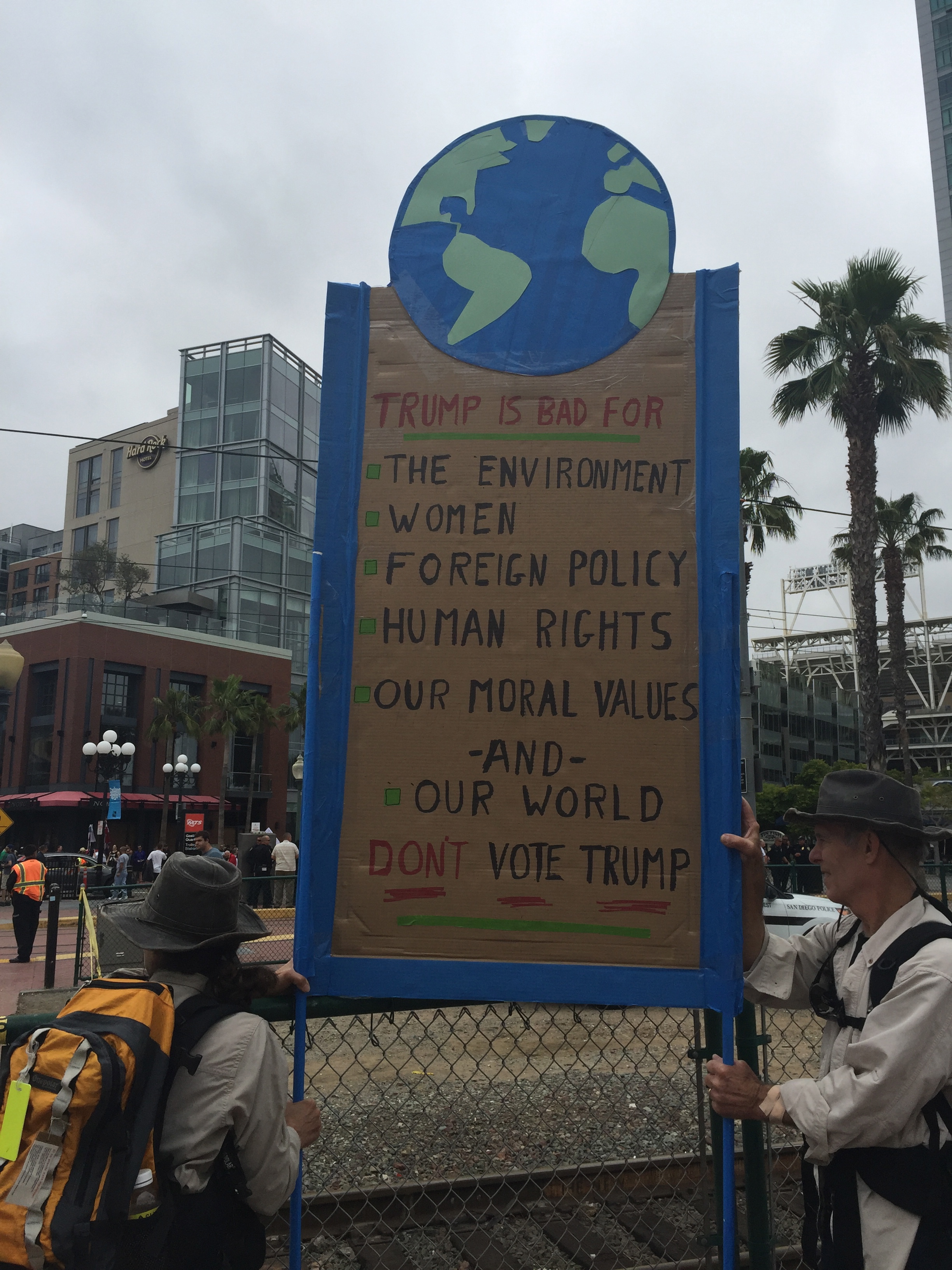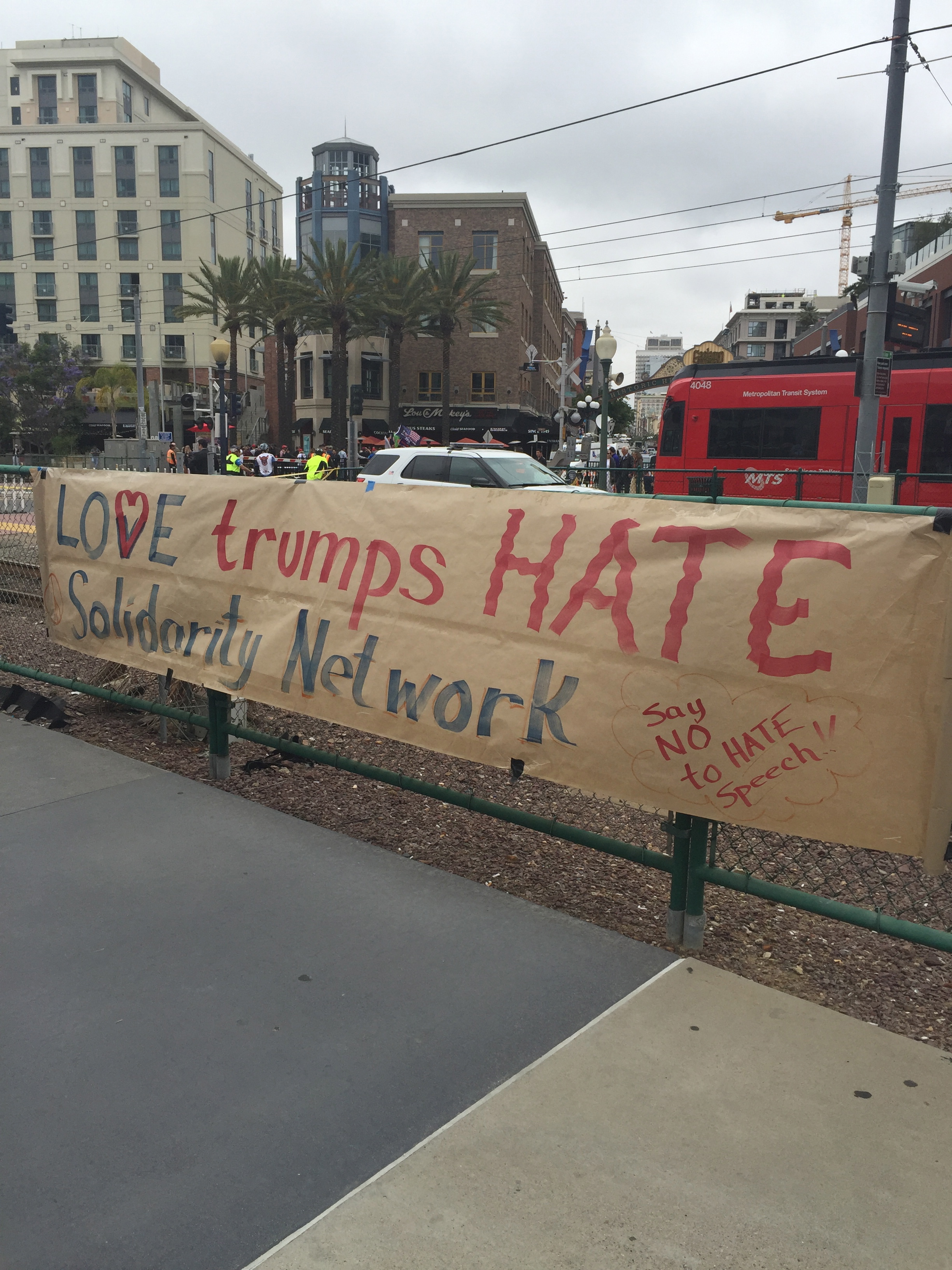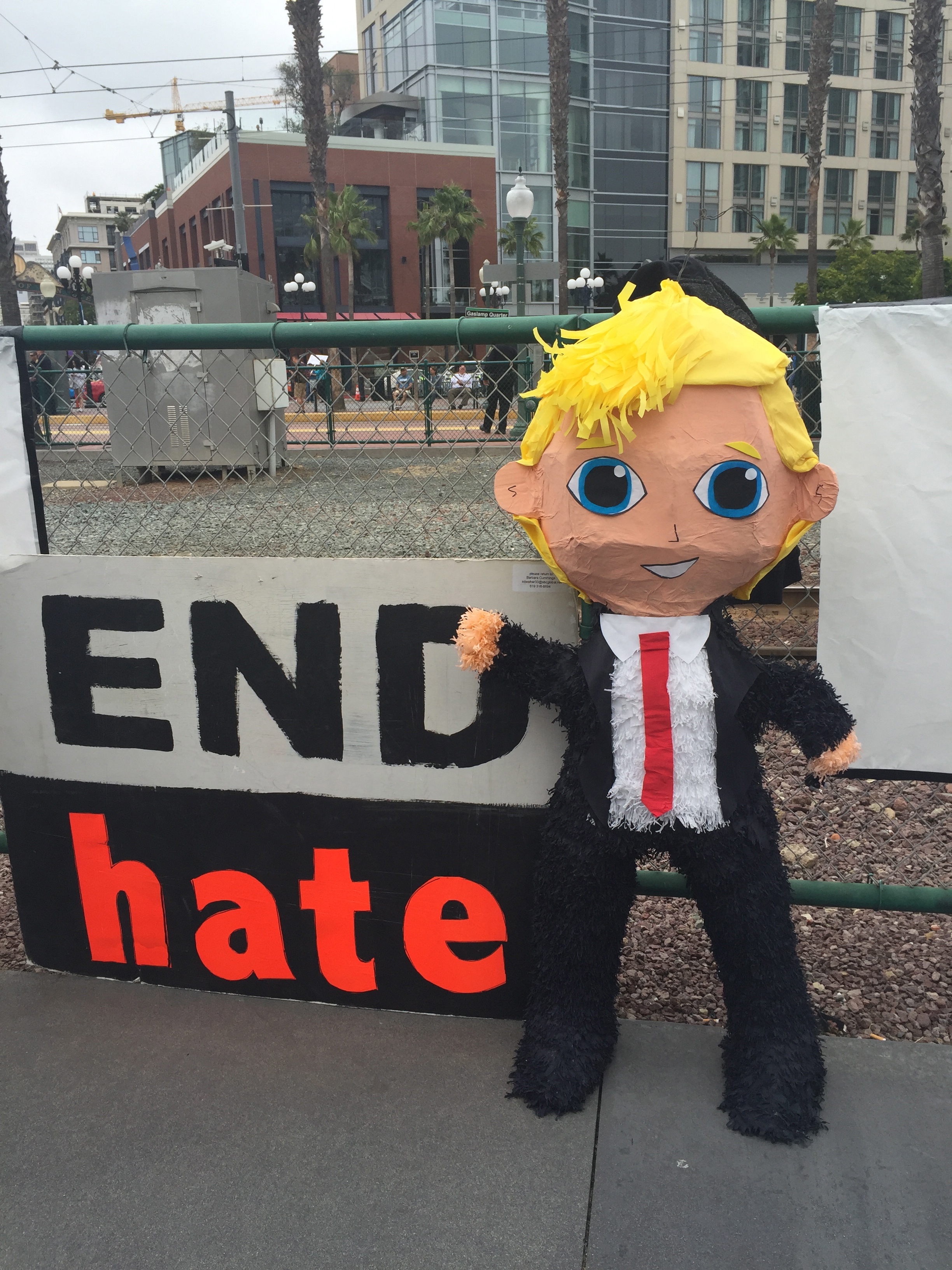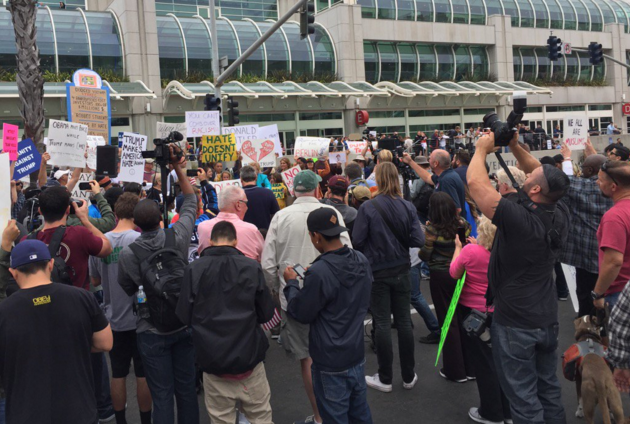 Many Trump protesters marched through the streets of downtown San Diego calling for higher wages. 
The San Diego Police Department ramped up security ahead of the rally in light of the violent protests in Albuquerque, N.M., on Tuesday and clashes between protesters and police at a Trump rally in Anaheim, Calif., on Wednesday.
Police swept the area several times before letting any media or attendees onto the premises. 
Inside, supporters waited patiently for Trump to take the stage, holding campaign-provided signs with phrases such as "The Silent Majority Stands with Trump" and "Veterans for Trump."