President Donald Trump on Thursday tweeted that he'd be pushing to raise the minimum age on all gun purchases including AR-15s and other long guns from 18 to 21, along with improving the nation's background check system and banning bump stocks.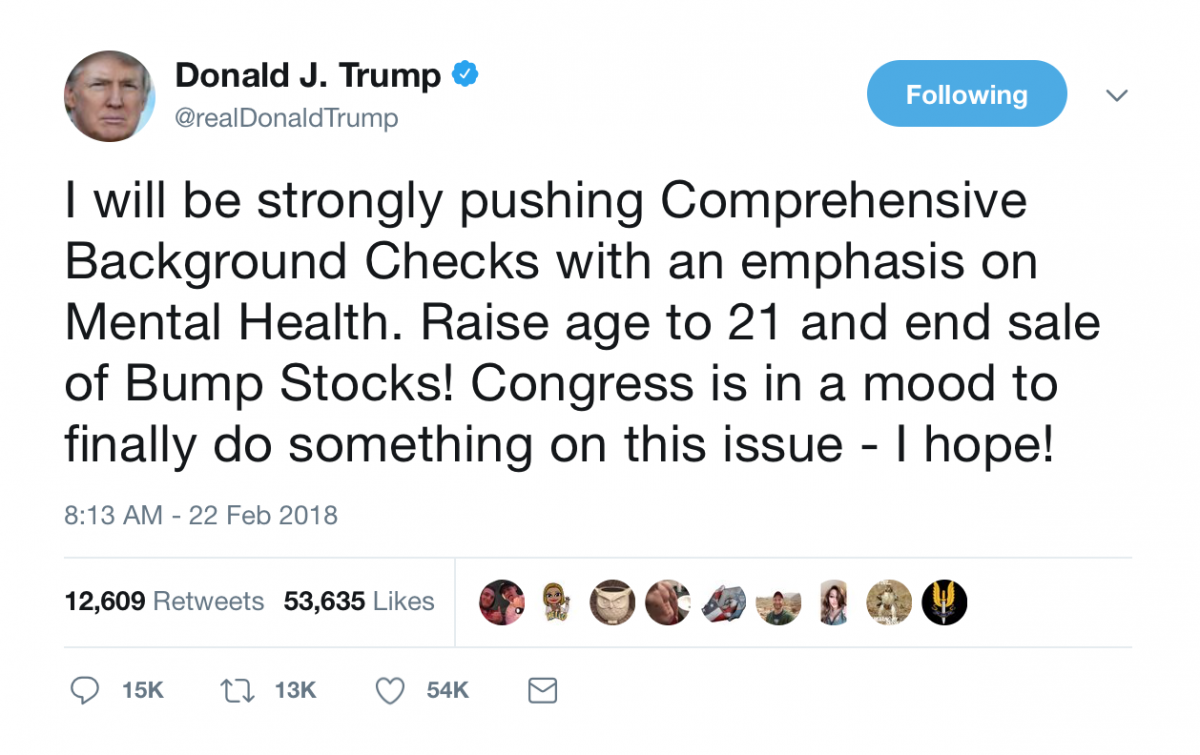 It's not yet clear whether such a bill (such as this one, being drafted by Calif. Sen. Dianne Feinstein) would carve out an exemption for military members. However, if passed, the new restriction would effectively deprive millions of legal adults who can vote and be drafted for war of their Second Amendment right to defend themselves.
Second Amendment supporters have also pointed out that such a change is unlikely to make a different in the big picture, given that the average age of mass shooters in the United States is 35.
(Cover Photo: Gage Skidmore)