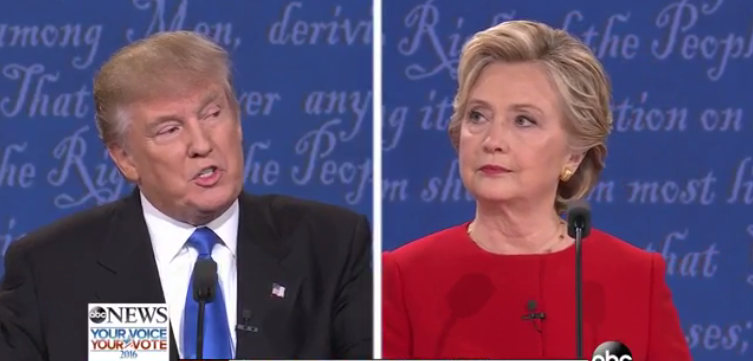 (Image via Screenshot)
Republican presidential nominee Donald Trump said during the first presidential debate Monday night that the Obama administration's energy policy is killing American jobs.
"I am a great believer in all forms of energy," said the Republican presidential candidate, "but we're putting a lot of people out of work."
"Our energy policy's a disaster," he went on. "Our country is losing so much in terms of energy, in terms of paying off our debt."
He went on to tell his Democratic rival Hillary Clinton that her plan for clean, renewable energy cannot be done with the current American debt. 
"You can't do what you're looking to do with $20 trillion in debt," he argued.