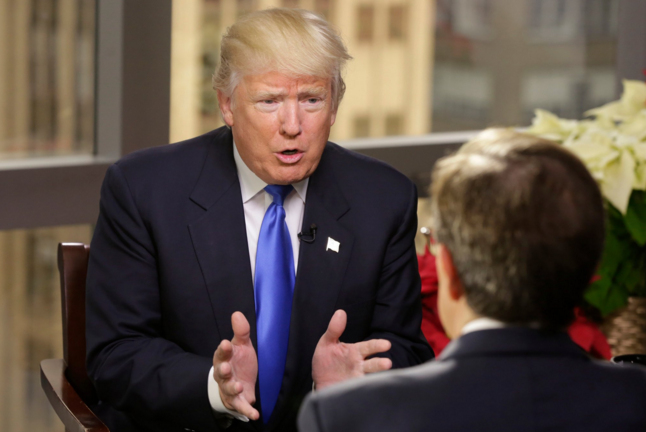 (Image via Twitter)
In an interview on "Fox News Sunday," President-elect Donald Trump discussed climate change and how he's now more "open-minded" on the issue.
"I'm still open-minded," said Trump on where he stands. "Nobody really knows… It's not something that's so hard and fast."
When pressed by host Chris Wallace whether he would implement the Paris climate agreement when he takes office, Trump would not give a direct answer.
"You'll have a decision pretty quickly," he said. "I do say this – I don't want that agreement to put us at a competitive disadvantage with other countries."
The President-elect conceded that he believes global warming is "a big scam for a lot of people to make a lot of money."
During his presidential campaign, Trump called climate change a hoax.
Last week, he met with global warming activist Al Gore and outspoken environmentalist Leonardo di Caprio, signaling his openness to learning more about the issue.
His appointment of known Environmental Protection Agency (EPA) critic, Oklahoma Attorney General Scott Pruitt, to head the department has raised a lot of eyebrows, leaving many on the Left concerned that the incoming administration will not uphold President Obama's Clean Air Act. 
For Trump's full interview, check out the video below.