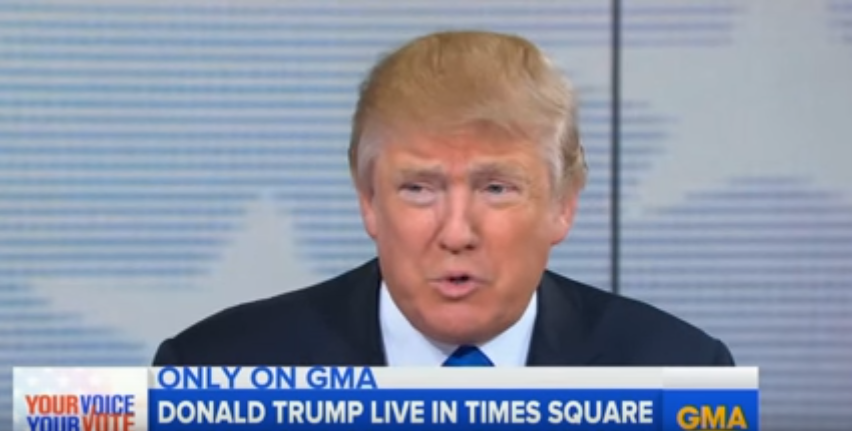 During a Democratic fundraiser at the Richard Rodgers Theater in Manhattan on Monday, President Barack Obama mocked Republican presidential candidates for complaining about the current debate structure, saying that if they cannot "handle a bunch of CNBC moderators," they will not stand a chance against Russia or China.
GOP presidential candidate Donald Trump responded to Obama's remarks in an interview with ABC's George Stephanopoulos on Tuesday.
He said that the President is not one to talk because "he's doing a terrible job" altogether. 
"He can't handle the country," said Trump. "He's doing a terrible job…"
"He may say the Republicans don't get along in the debate -- and it's not us. We're being asked very rude questions," he added.
Check out Trump's remarks in the video clip below.
The real estate mogul also mentioned how he does not "care too much in terms of the debate," but does think future debates should be shorter and that their profits should go to the Wounded Warriors Project.
"I just want to answer the questions and be done with it," Trump said.