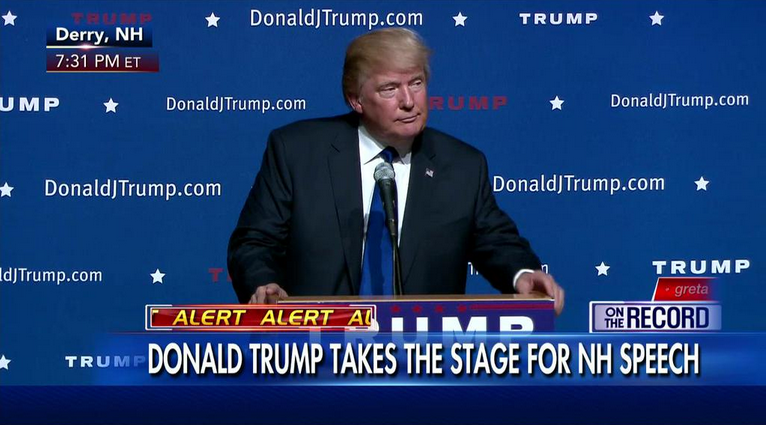 During his first town hall meeting on Wednesday night, Republican presidential candidate Donald Trump told his New Hampshire audience that he refuses to call himself as a politician.
"I refuse to call myself a politician," he said. "I just can't." 
The Donald told the Derry, N.H. crowd that, while filling out the paperwork required for jury duty on Monday, he struggled to identify his current occupation.
What became a short break from his campaign, Trump was called to serve as a member of the jury at the New York Supreme Court in Manhattan on Monday. 
Instead of checking off the box that reads, "politician," Trump wrote in, "real estate."
At this point in the race for the White House, he might need to get used to the title.  
MRCTV Reader,
The liberal media are terrified of the truth, especially when it leads to uncomfortable questions about their own leftist worldview.
MRCTV is the multimedia division of MRC featuring original content and aggregated videos of the news, people, and events conservatives care about.
MRCTV relies on the support of our loyal readers (and video viewers) to keep providing the news and commentary that matter to the American people, not just stories that prop up the liberal agenda.
Make a donation today. Just $15 a month would make a tremendous impact and enable us to keeping shining the light where the liberal media are afraid to tread.
— The MRCTV Team
DONATE
Connect
Sign up for our MRCTV newsletter to receive the latest news.
Sponsored Links