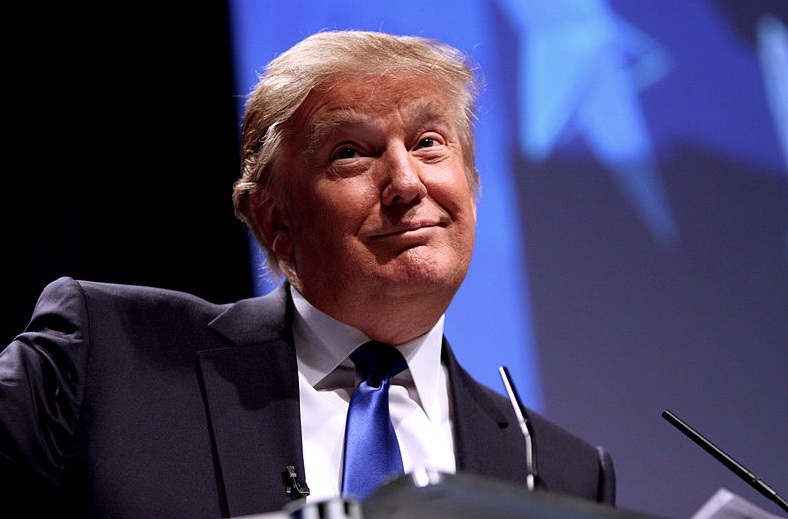 After Macy's announced the company will be joining NBC and severing ties with presidential candidate Donald Trump, Trump has responded by issuing a statement declaring, "Clearly, NBC and Macy's support illegal immigration."
In his statement, Trump writes,
"Clearly, NBC and Macy's support illegal immigration, which is totally detrimental to the fabric of our once great country. Both Macy's and NBC totally caved at the first sight of potential difficulty with special interest groups who are nothing more than professional agitators, who are not looking out for the people they purport to represent, but only for themselves. It is people like this that are actually running our country because our leaders are weak and ineffective."
Trump cites an issue of "principles" fueling the separation. He also mentions his reservations about the fact that the Trump line has been made in China:
"I have never been happy about the fact that the ties and shirts are made in China, and should I start a new product line somewhere in the future, I would insist that they are made in America.

Quite frankly, I was never satisfied with manufacturing my product in China, but because of what they've done in terms of devaluing their currency, it is very hard for other companies to compete and make such apparel in the United States."
Trump insists, "These are the kinds of issues I am committed to addressing. Securing our border, negotiating trade deals that benefit the United States and bringing jobs back to America is my top priority."
The letter ends with Trump promising, if elected president, he will "greatly strengthen our border, making it impenetrable, putting a stop to illegal immigration once and for all" and bring jobs back to the United States.