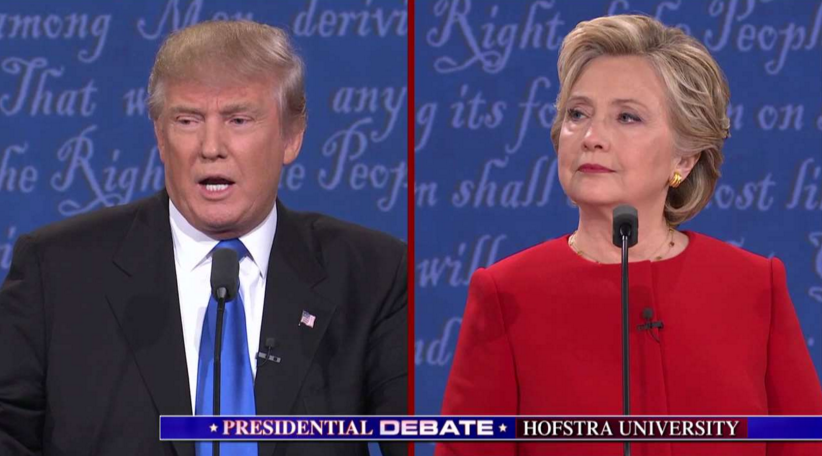 (Image via Twitter)
Republican presidential candidate Donald Trump discussed Monday night the "mainstream media" bias in favor of his Democratic rival Hillary Clinton.
He argued at the presidential debate in Hempstead, N.Y., that he never supported the decision to invade Iraq and that the "media nonsense" suggesting otherwise was propagated by the Clinton campaign and its "best" ally, the "mainstream media."
"Frankly, I think the best person in her campaign is mainstream media," said Trump.
"I was against the war in Iraq," he insisted.