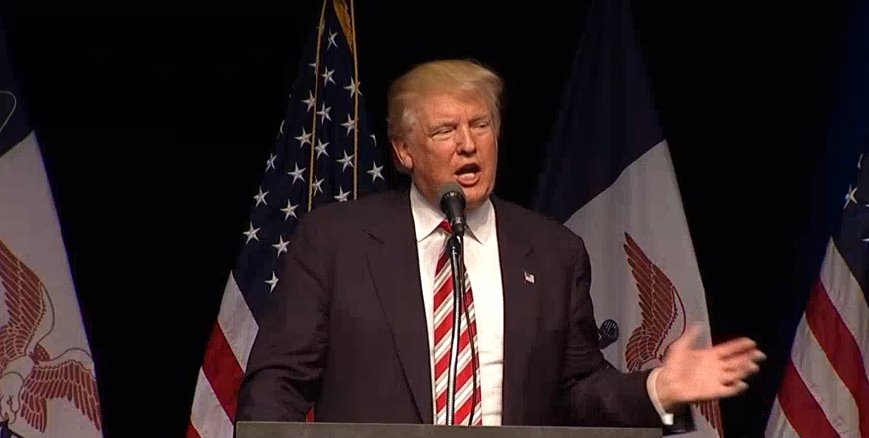 (Image via Screenshot)
Republican presidential nominee Donald Trump at a rally in Clive, Iowa, on Tuesday again slammed his Democratic rival Hillary Clinton for calling half of his supporters "deplorables."
He linked her irresponsible remarks to her use of a private email server and subsequent mishandling of classified information as President Obama's secretary of state.
"While my opponent slanders you as deplorable and irredeemable, I call you hardworking American patriots who love your country and want a better future," said Trump.
"Her comments display the same sense of arrogance and entitlement that led her to violate federal laws as secretary of state," he fired.
Check out a clip from his remarks below. 
MRCTV Reader,
The liberal media are terrified of the truth, especially when it leads to uncomfortable questions about their own leftist worldview.
MRCTV is the multimedia division of MRC featuring original content and aggregated videos of the news, people, and events conservatives care about.
MRCTV relies on the support of our loyal readers (and video viewers) to keep providing the news and commentary that matter to the American people, not just stories that prop up the liberal agenda.
Make a donation today. Just $15 a month would make a tremendous impact and enable us to keeping shining the light where the liberal media are afraid to tread.
— The MRCTV Team
DONATE
Connect
Sign up for our MRCTV newsletter to receive the latest news.
Sponsored Links