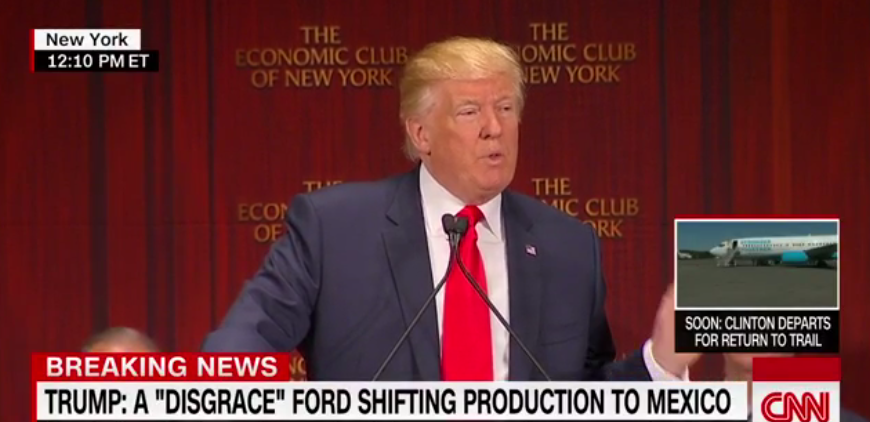 (Image via Screenshot)
Donald Trump during a speech at The Economic Club of New York on Thursday called Ford's decision to move its small car production out of Michigan and into Mexico "disgraceful."
"But to think that Ford is moving its small car division is a disgrace," said the Republican presidential nominee. "It's disgraceful."
"It's a disgrace that our politicians allow them to get away with it," he added. 
"It used to be cars were made in Flint and you couldn't drink the water in Mexico," Trump continued. "Now, cars are made in Mexico and you can't drink the water in Flint."
Trump vowed to remove "all needless and job-killing regulations now on the books," including those that may have motivated Ford's decision to outsource its manufacturing.
He also said during a Fox News interview on Thursday that, if elected president, he would impose a 35 percent import tax to stop companies like Ford from moving their facilities out of the country.