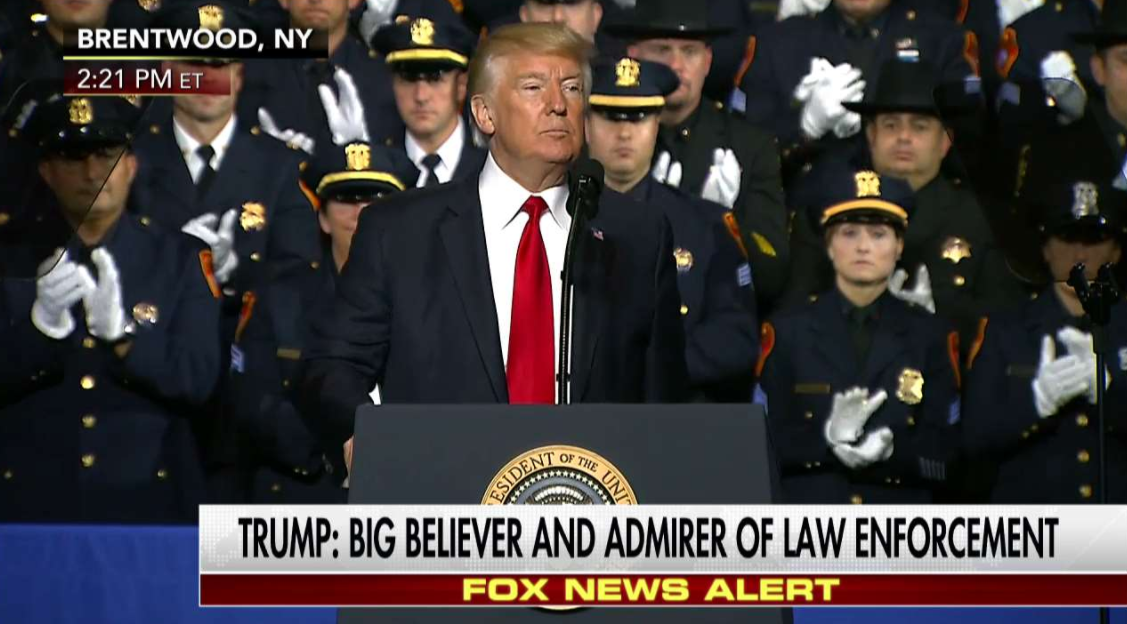 President Trump on Friday spoke to federal, state, and local law enforcement in Long Island, N.Y., about his administration's efforts to fight against MS-13.
He said that it is his administration's policy "to dismantle, decimate and eradicate" the brutal street gang.
"Few communities have suffered worse at the hands of these MS-13 thugs than the people on Long Island," said Trump, who grew up in Queens. "Since January 16, MS-13 gang members have brutally murdered 17 beautiful young lives in this area on Long Island alone."
"They're animals. We cannot tolerate as a society the spilling of innocent young wonderful vibrant people, sons and daughters, even husbands and wives. We cannot accept this violence one day more. And we're not gonna do it, because of you," he told the law enforcement in the audience. "And we're backing you 100 percent."
"Failure to enforce our immigration laws had predictable results: drugs, gangs, and violence," Trump went on. "Under the Trump administration, America is once more a nation of laws, and once again a nation that stands up for our law enforcement officers."
 Check out his full remarks below.
Thank you for supporting MRCTV! As a tax-deductible, charitable organization, we rely on the support of our readers to keep us running! Keep MRCTV going with your gift here!