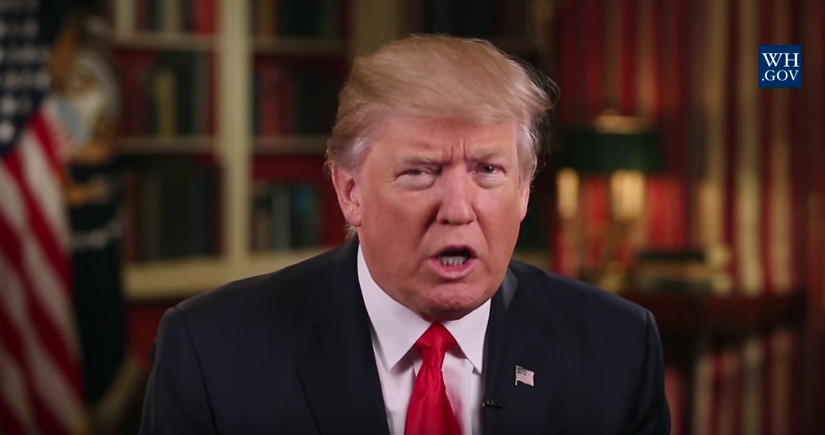 (Image via Screenshot)
President Donald Trump has often been accused by the Left of being racist and xenophobic among other deliberate attacks to his character.  
In Trump's second weekly address, the President discussed his nomination for the Supreme Court, his recent executive orders on immigration and regulatory reduction, and one of his "most and maybe most important" goals, to ensure that "children of every color are fully included in the American Dream."
"This week, on the first day of Black History Month, I was pleased to host African American leaders at the White House," said Trump in a video that debuted Friday on Facebook Live. "We are determined to deliver more opportunity, jobs and safety for the African-American citizens of our country."
"America can really never, ever rest until children of every color are fully included in the American Dream — so important," he continued. "I think, probably, one of my most and maybe my most important goal. It is our mutual duty and obligation to make sure this happens."
Liberals continue to paint a narrative of intolerance for the President, even as Trump works to create jobs for Americans across the spectrum.
Check out his weekly address below. 
Thank you for supporting MRCTV! As a tax-deductible, charitable organization, we rely on the support of our readers to keep us running! Keep MRCTV going with your gift here!