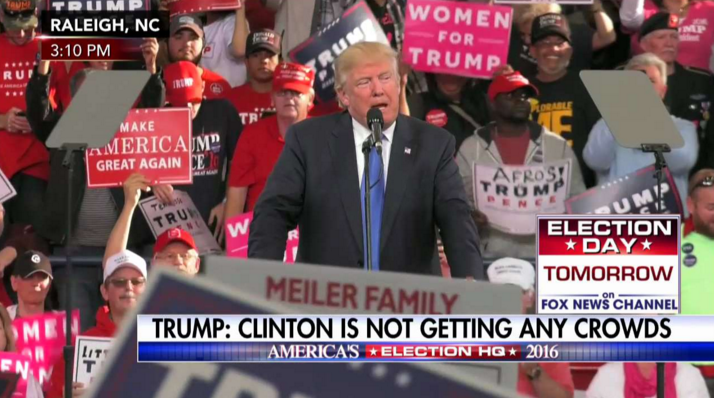 (Image via Twitter)
Donald Trump said during a rally in Raleigh, N.C., on Monday that he gets "bigger crowds" than stars Beyoncé and Jay-Z.
"I get bigger crowds than they do," said Trump. "It's true."
He argued that his Democratic rival Hillary Clinton needs celebrities to campaign for her "because she can't campaign" for herself.
Beyoncé and Jay-Z campaigned for Clinton just last week.
They headlined a concert for Clinton on Friday in Cleveland, Ohio, in an effort to drum up excitement behind her campaign. 
Even though he admitted he likes Beyoncé and Jay-Z, Trump criticized them for using explicit language at the concert. 
"If I ever said those words that Beyoncé or Jay-Z said the other night, you know what would happen to me? It would be the reinstitution of the electric chair," he said.