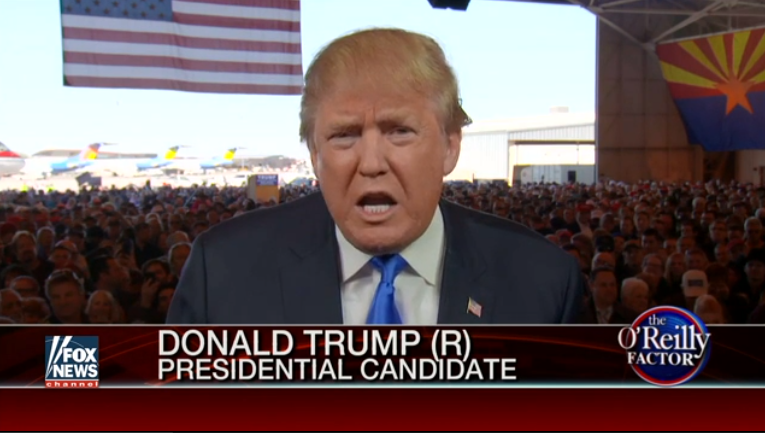 Image via Screenshot
On Wednesday night's "The O'Reilly Factor," Republican presidential front-runner Donald Trump reacted to this week's CNN GOP primary debate.
Trump told Fox News host Bill O'Reilly that CNN was "unfair" with its line of questioning.
"I thought it was really unfair what CNN was doing," he said. "Every question was like, 'Well Donald Trump said this. How do you respond to him?'"
Even so, Trump said he believes he gets better coverage from CNN than Fox News.
"Honestly, I think I get better press on CNN than I do Fox, Bill, if you want to know the truth," said Trump.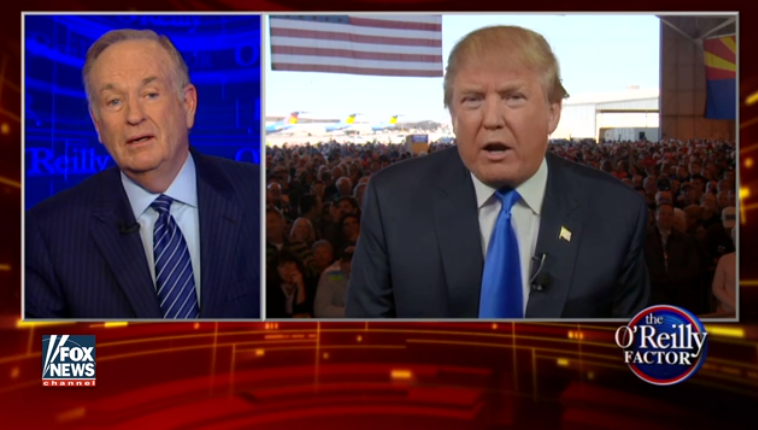 Image via Screenshot
"Well, that's the toughest network," O'Reilly replied. "Our job is to be tough. You want power and it's our job to vet you in the best way we can."
O'Reilly called Trump "too thin-skinned" in the face of criticism. Trump disagreed, saying that he just wants the truth said about him.
"I don't mind bad things about me if it's true," he said. "I can handle that. But when people say untrue things, I don't like it."
Watch the rest of the fiery exchange below.