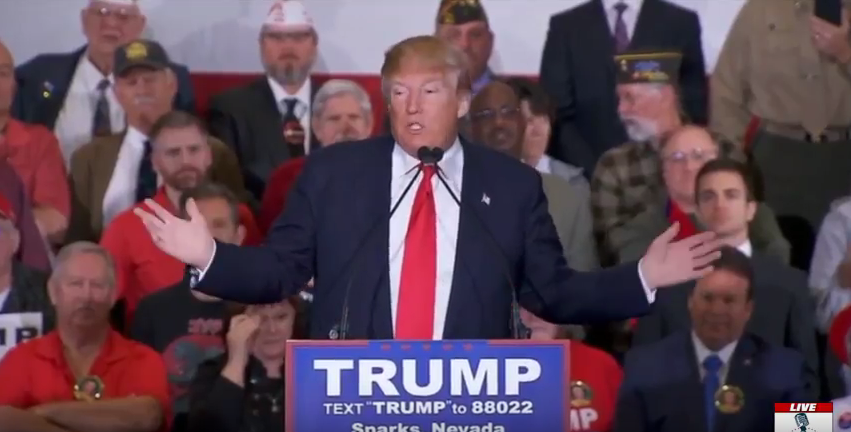 Image via Screenshot
During his final campaign rally in Nevada before the state's caucuses began Tuesday night, GOP presidential candidate Donald Trump said that, if elected President, he will have his family run The Trump Organization.
"If this ever happens, I couldn't care less about the company," said the real-estate mogul. "I'll let Ivanka and the kids run it. I have executives that will run it. It'll be fine. I couldn't care less."
"I care about one thing: making America great again," Trump told the Sparks, Nev. audience. "That's all I care."
Check out his remarks in the video below.
Sponsored Links