President Trump on Sunday denounced two mass shootings in Ohio and Texas, saying "hate has no place in our country."
Trump's comments in New Jersey follow a series of tweets the president issued on the shootings over the weekend. Some of those tweets can be seen below.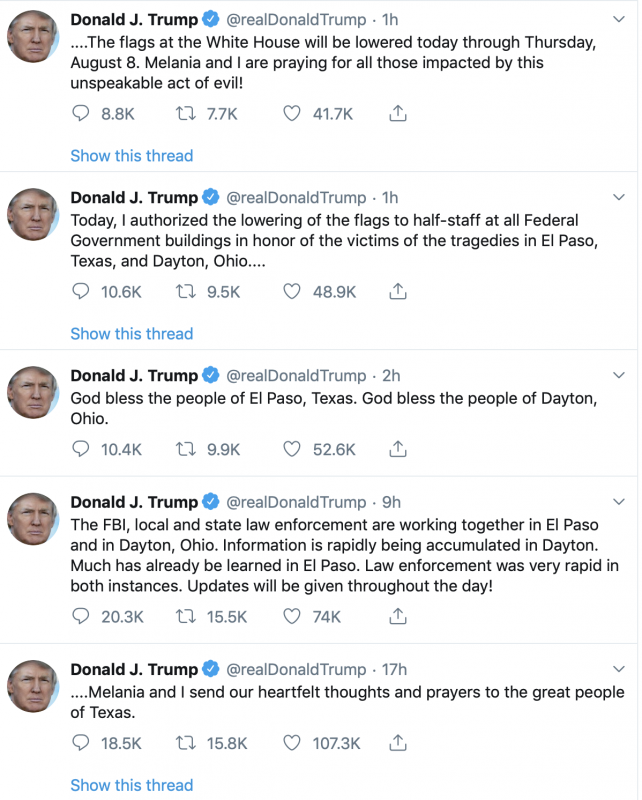 "We have to get it stopped," Trump said about the shootings. Touching upon the issue of mental illness he said, "if you look at both of these cases, this is mental illness."
Trump is expected to hold a conference on the incidents on Monday.
H/T Fox News