Christmas is back! Well, it never really went away, but it's back on this year's presidential family Christmas card.
The Trump family Christmas card has been unveiled, and there's one very important detail that was included on this year's card that hasn't been seen on a presidential Christmas card in quite a few years — "Merry Christmas."
Here's a tweet of the new card: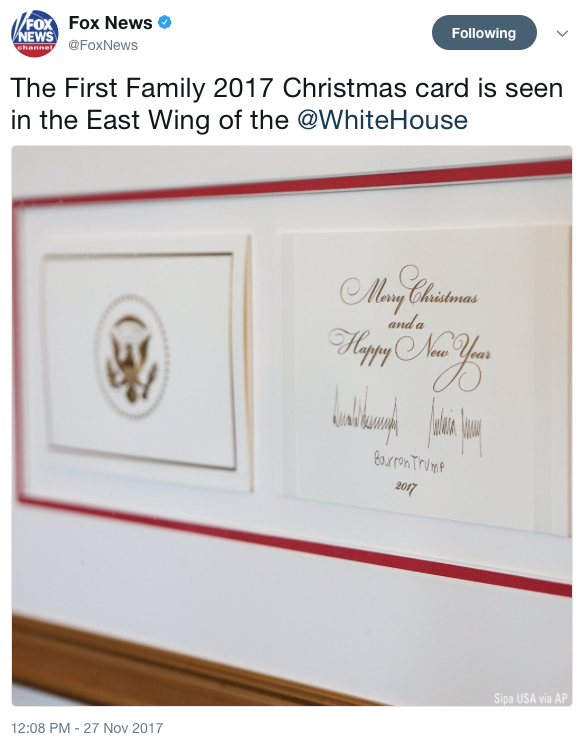 As you can see, it reads, "Merry Christmas and a Happy New Year," along with the signatures of President Trump, first lady Melania Trump, and their son, Barron.
Here's last year's card from the Obama's: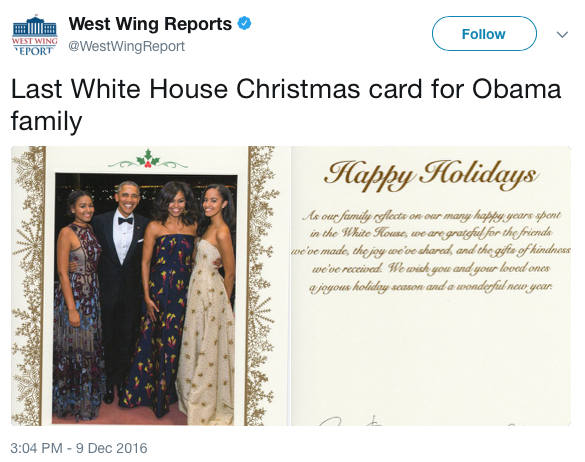 While it's a nice looking card, it does omit the reason for sending the card — Christmas. Instead, "Happy Holidays" is prominently displayed at the top.
If you remember, Trump spoke at the Values Voters Summit back in October and made a very declarative claim.
"They don't use the word 'Christmas' because it's not politically correct," Trump told the audience. "We're saying 'Merry Christmas' again.
Indeed. Merry Christmas, everyone!
Thank you for supporting MRCTV! As a tax-deductible, charitable organization, we rely on the support of our readers to keep us running! Keep MRCTV going with your gift here!