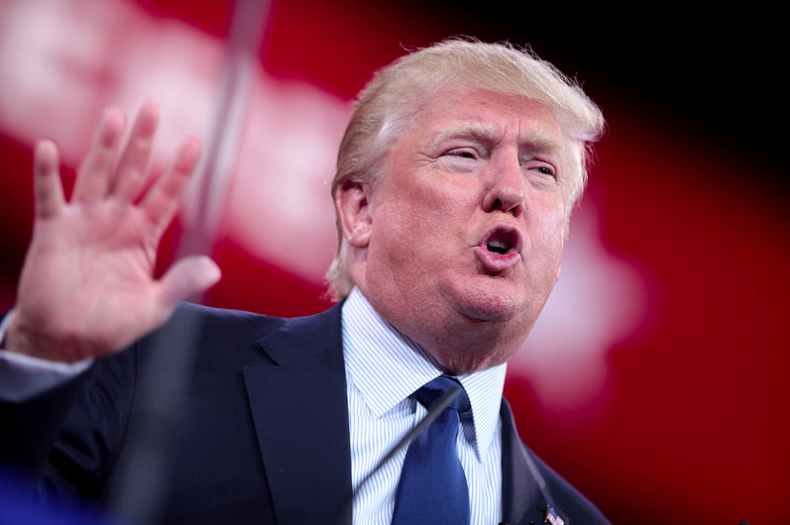 UPDATE 1/13/18: 
Iran has responded to the new sanctions imposed by the Trump administration on Friday, saying that the U.S. "crossed all red lines of conduct in the international community."
Tehran vowed a "serious response" to the new sanctions, though it did not specify how it plans to retaliate. 
In response to Trump's demands to fix the nuclear agreement, Iran's Foreign Ministry issued a statement saying that Tehran "will not accept any change in the deal, neither now or in the future."
It also said Iran will "not take any action beyond its commitments," the Washington Post reports.
Foreign Minister Mohammad Javad Zarif tweeted on Friday that the nuclear deal is "not renegotiable."
ORIGINAL STORY: 
President Trump on Friday announced in a statement that he would be extending the Iran nuclear deal for another 120 days, giving the U.S. and its European allies "a last chance" to "fix the terrible flaws" of the agreement.
In extending the deal, Trump waived economic sanctions on Iran that the Obama administration had suspended as part of the 2015 nuclear agreement.
"Today, I am waiving the application of certain nuclear sanctions, but only in order to secure our European allies' agreement to fix the terrible flaws of the Iran nuclear deal," the statement reads. "This is a last chance. In the absence of such an agreement, the United States will not again waive sanctions in order to stay in the Iran nuclear deal."
He issued a stern warning that if other nations involved in the deal "fail to act during this time, I will terminate our deal with Iran." 
"Those who, for whatever reason, choose not to work with us will be siding with the Iranian regime's nuclear ambitions, and against the people of Iran and the peaceful nations of the world," Trump writes.
The waivers were accompanied by a slew of fresh sanctions on 14 Iranian individuals and entities, sanctions described as "non-nuclear" and unrelated to the deal. 
Individuals sanctioned include judiciary chief Sadegh Larijani.
In October, Trump decertified the nuclear deal, calling the agreement "one of the worst and one-sided transactions the United States has ever entered into" and giving Congress 60 days to come up with a solution.
He has vowed to terminate the program throughout his campaign and presidency. 
Thank you for supporting MRCTV! As a tax-deductible, charitable organization, we rely on the support of our readers to keep us running! Keep MRCTV going with your gift here!