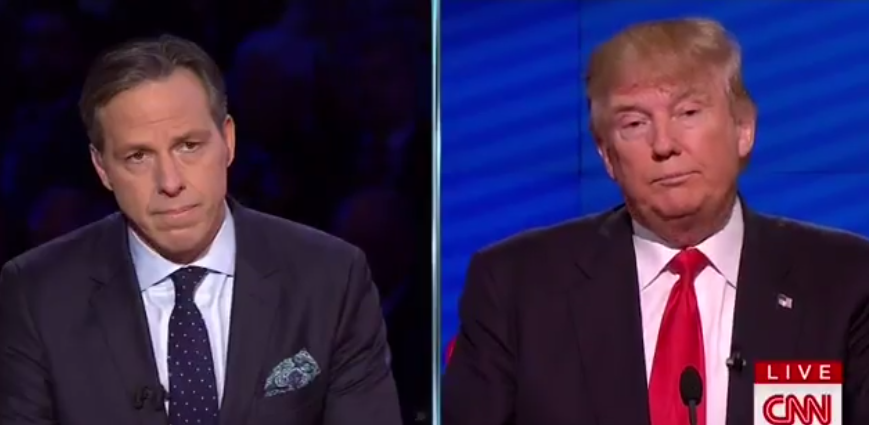 (Image via Screenshot)
During Thursday night's CNN Republican presidential debate, GOP frontrunner Donald Trump doubled down on a previous comment he made about Islam.
In an interview with CNN's Anderson Cooper, Trump said that he thinks "Islam hates us."
When asked by CNN debate moderator Jake Tapper to clarify his statement, Trump explained that he believes there exists a "tremendous hatred" among members of the worldwide Islamic population.
"Did you mean all 1.6 billion Muslims?" Tapper asked.
"I mean a lot of them, I meant a lot of them," Trump replied. "There's tremendous hatred, and I will stick to exactly what I said to Anderson."
Listen to his response below.