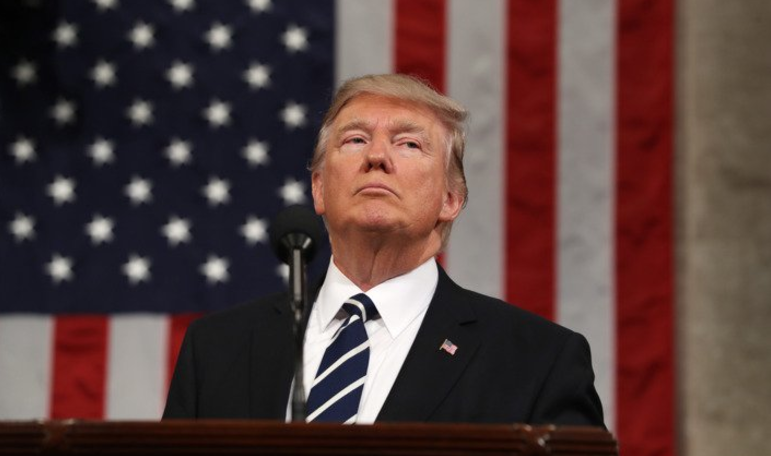 (Image via Twitter)
It has been 42 days since President Trump's inauguration.
In an effort to hamper his first 100 days in office, Democrats have sworn to do everything they can to slow-walk Trump's Cabinet picks.
The President in a tweet on Friday slammed Democrats in Congress for stalling his Cabinet.
"It is so pathetic that the Dems have still not approved my full Cabinet," wrote Trump.  
Two of his remaining nominees – Labor Secretary nominee Alexander Acosta and Agriculture Secretary nominee Sonny Perdue – both have yet to have a confirmation hearing. 
The pace at which his nominees are being confirmed has been far slower than his predecessor's.
Upon President Obama's inauguration on Jan. 20, 2009, the Senate confirmed seven of his Cabinet nominees.
President Trump began his administration with just two Cabinet nominees confirmed. 
His nominee for the U.S. Supreme Court, Judge Neil Gorsuch, is also still awaiting confirmation, despite having been thoroughly vetted and receiving praise from across the political spectrum.  
While Trump may feel justified in his frustrations, since Democrats on Capitol Hill have been clear of their intentions to "vehemently resist" his every move, Obama's Cabinet wasn't fully approved until 98 days into his administration.
The Senate on Thursday confirmed retired neurosurgeon Ben Carson as the new secretary of Housing and Urban Development (HUD) and former Republican Texas Gov. Rick Perry as Energy Secretary. 
Thank you for supporting MRCTV! As a tax-deductible, charitable organization, we rely on the support of our readers to keep us running! Keep MRCTV going with your gift here!