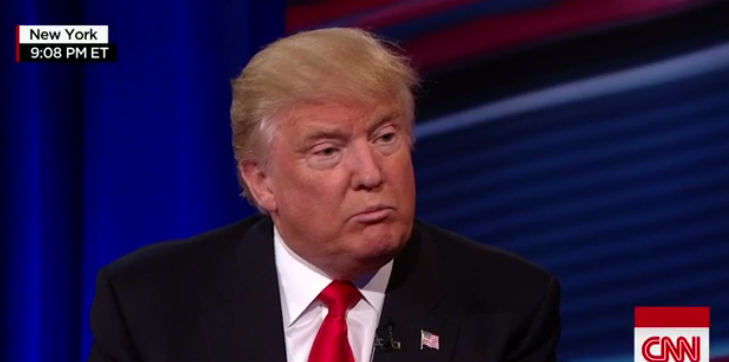 (Image via Screenshot)
During the CNN Republican Presidential Town Hall event Tuesday night, GOP frontrunner Donald Trump said that the delegate system is "stacked against" not only him, but also Democratic presidential candidate Bernie Sanders.
He made it clear that he's "no fan" of the Vermont senator, but argued that the two have this one issue in common: that the system is "rigged" to prevent either candidate from achieving their respective party's presidential nomination.
"I'm no fan of Bernie Sanders, O.K.? I'm no fan at all. To me he's… You know, forget it," said Trump. "But every time I turn on [the TV], he's winning -- he's winning. Week after week, he wins, he wins, he wins. And then I watch you and all of the pundits. They say, but he can't win. You know why? It's stacked against him."
"In his case, it's super delegates. In my case, it's the obvious," he argued.
Watch a clip of his remarks below.