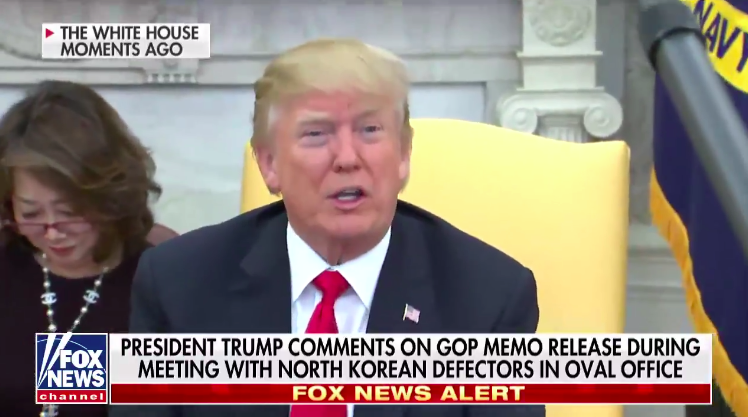 Image via Screenshot
President Trump on Friday declassified the controversial House Intelligence Committee memo written by Republican Rep. Devin Nunes (Calif.) alleging government surveillance abuses.
He called the findings of the memo "a disgrace" and said that "a lot of people should be ashamed of themselves."
"I think it's terrible, if you want to know the truth. I think it's a disgrace," said Trump at the White House. "What's going on in this country, I think it's a disgrace."
"A lot of people should be ashamed of themselves and much worse than that," he added.
The House memo states that the disputed Russia "dossier" was key to the FBI's Foreign Intelligence Surveillance Act (FISA) warrants to surveil members of the Trump campaign.
The dossier was substantially funded by the Democrats and then-presidential candidate Hillary Clinton, but none of the FISA warrant applications mentioned that "even though the political origins of the Steele dossier were then known to senior DOJ and FBI officials," the memo claims.
The memo also states that the former FBI Deputy Director Andrew McCabe who stepped down suddenly earlier this week said that he would not have authorized a surveillance warrant without the dossier.
Read the entire memo below:
Thank you for supporting MRCTV! As a tax-deductible, charitable organization, we rely on the support of our readers to keep us running! Keep MRCTV going with your gift here!