President Trump took a swing at Congress over not being able to repeal and replace the Affordable Care Act, sending out tweets hinting at potential consequences for both Congress and insurance companies if the majority Republican Congress could not come to a consensus. 
The first tweet threatened to end "bailouts" for both health insurance companies and Congress, referring to subsidies that Congress and insurance companies receive to ease the burden of Obamacare. The subsidies were set in 2013 and basically allows congressional members to opt out of the ACA.
As Fox News reports: 
Under the Obama administration, the Office of Personnel Management decided to grant what is often described as an exemption under the Affordable Care Act allowing lawmakers and their staff to keep getting a government subsidy for health care.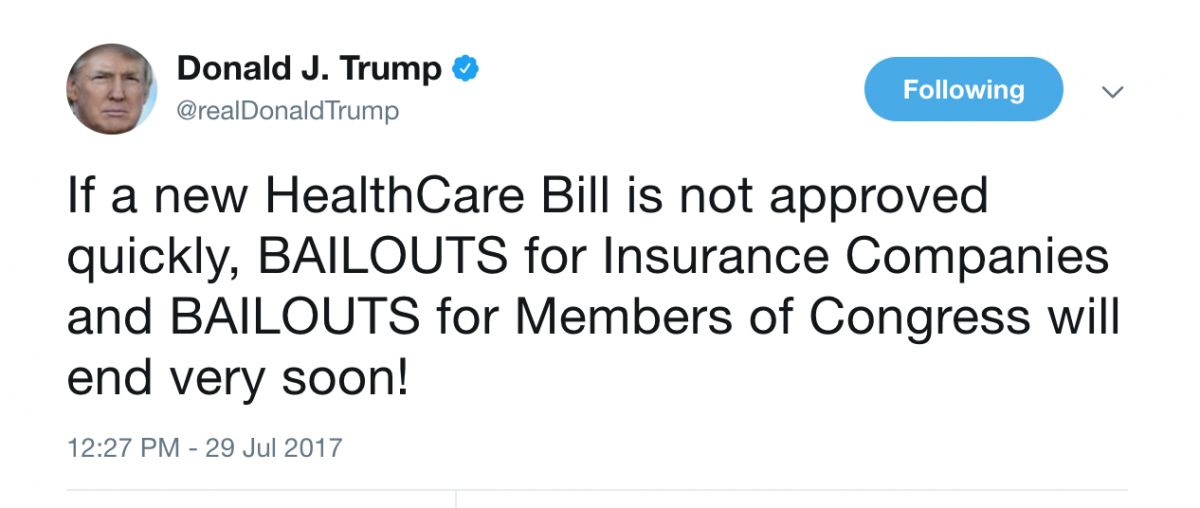 Trump's second tweet alleged that if Congress can't fix the mess made by the ACA for the American people, maybe they should have to pay the same unaffordable rates.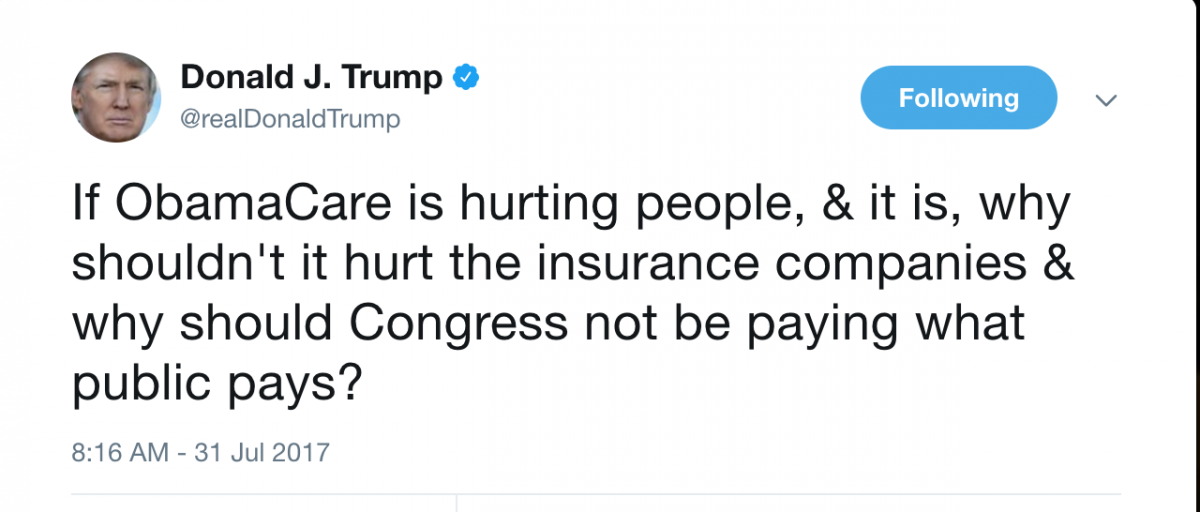 With Congress about to go to August recess without any progress made on health care, maybe these veiled threats are the incentive they need to get together and do whats best for the American people.