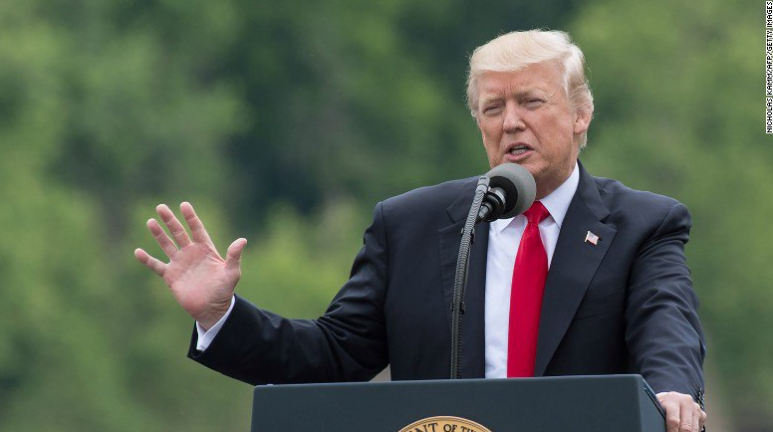 President Trump took to Twitter Friday morning, breaking his silence on the high-profile Comey hearing.
Trump claimed that the former FBI Director made "so many false statements and lies" during his testimony before the Senate Intelligence Committee regarding his interactions with the President leading up to his dismissal.
He added that the hearing gave him "total and complete vindication," since it was revealed that, as Trump had claimed, Comey did tell him on three separate occasions that he was not under FBI investigation, Trump never ordered Comey to drop the Bureau's investigation into Russia or his former national security adviser Michael Flynn's connections to Russia, and media outlets like The New York Times got the facts horribly wrong.
Trump closed the tweet by saying what we all were thinking:
"[A]nd WOW, Comey is a leaker!"
It was revealed that Comey was the one who leaked his memos to the press. He admitted to the Senate Intelligence Committee that he asked a close friend of his to hand over his notes to a journalist, notes that documented a one-on-one conversation he had with Trump in the Oval Office, where Trump allegedly asked Comey to "let go" of the Bureau's probe of Michael Flynn and his contacts with Russia. Trump has denied that claim. 
President Trump will be holding a press conference on Friday at 2:45 PM EST, where it is anticipated that he will respond to Comey's testimony. 
Thank you for supporting MRCTV! As a tax-deductible, charitable organization, we rely on the support of our readers to keep us running! Keep MRCTV going with your gift here!