In the wake of the drunk driving tragedy that killed two men — including Indianapolis Colts linebacker Edwin Jackson — President Trump took to Twitter to both issue his condolences and call for immigration reform.
The 26-year-old Jackson and 54-year-old Jeffrey Monroe were killed early Sunday morning by 37-year-old, twice deported illegal immigrant Manuel Orrego-Savala of Guatemala.
Trump responded to the news of the incident on Twitter: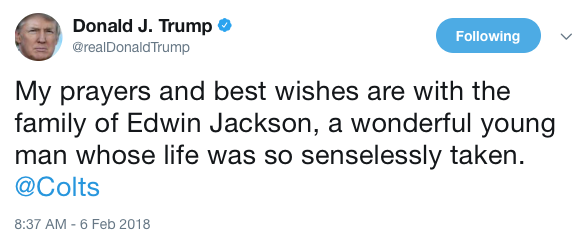 While Kate Steinle never received the justice she deserved, this case is just another reminder of how broken our immigration system has been over the years.