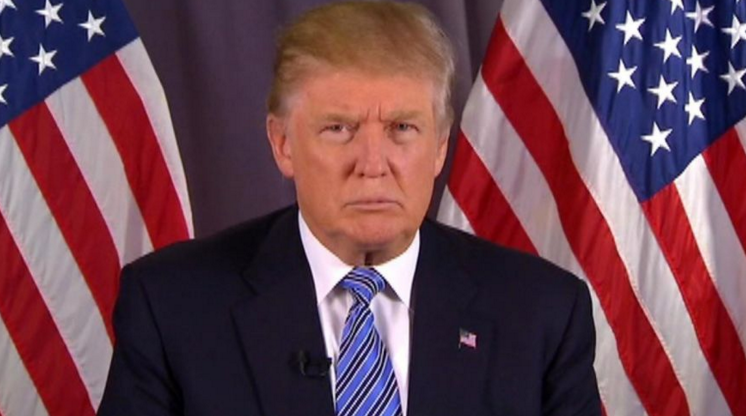 (Image via Twitter)
In a Tuesday interview with Fox News host Bill O'Reilly, presumptive Republican presidential nominee Donald Trump described the "Black Lives Matter" slogan and movement in general as "very divisive."  
"I think the term is very divisive," he said. "There's no question about it."
Trump argued that the movement itself is "dividing America" with its rhetoric.
He called President Obama "the great divider," saying that he encouraged a decline in national spirit while in office.
"We don't have spirit," Trump said. "We need a cheerleader, not a divider."
"Things are not going well and I think they're going to be getting worse before they get better," he added.
Trump went on to express his support for police officers across the country.
He said that while he believes the fatal shootings of Alton Sterling in Louisiana and Philando Castile in Minnesota were "terrible, disgusting performance[s]" by the police, the good work that U.S. law enforcement does often goes unnoticed.  
"Maybe it's lack of training. Maybe they're bad people. It's very, very sad," said Trump, referring to the officers involved in the cases of Sterling and Castile. "I think the police do an incredible job in this country."
"The problem with two instances like this is, which I think were terrible, but they get broadcast on television and they don't show the good work that the police does – the hundreds of hundreds of thousands of cases where police do phenomenal work," he continued. "I'm a big fan of the police of this country."
Donald Trump released a statement following the deadly police ambush in Dallas calling for "love and compassion" for law enforcement and first responders.  
Check out Tuesday night's "The Factor" interview below.