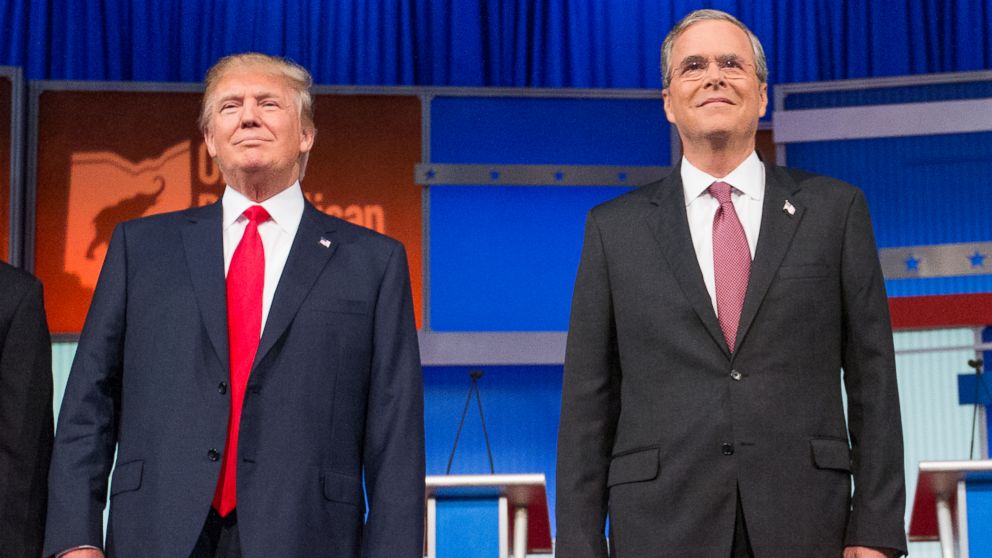 Republican presidential candidates Donald Trump and Jeb Bush didn't pull any punches going after one another in Saturday night's GOP debate in South Carolina.
After Trump went after Bush for being "dead wrong" on foreign policy before alleging he stacked the room with "lobbyists," Bush accused Trump of learning everything he knows from TV shows.
Check out some of the highlights from Bush v. Trump:
MRCTV Reader,
The liberal media are terrified of the truth, especially when it leads to uncomfortable questions about their own leftist worldview.
MRCTV is the multimedia division of MRC featuring original content and aggregated videos of the news, people, and events conservatives care about.
MRCTV relies on the support of our loyal readers (and video viewers) to keep providing the news and commentary that matter to the American people, not just stories that prop up the liberal agenda.
Make a donation today. Just $15 a month would make a tremendous impact and enable us to keeping shining the light where the liberal media are afraid to tread.
— The MRCTV Team
DONATE
Connect
Sign up for our MRCTV newsletter to receive the latest news.
Sponsored Links