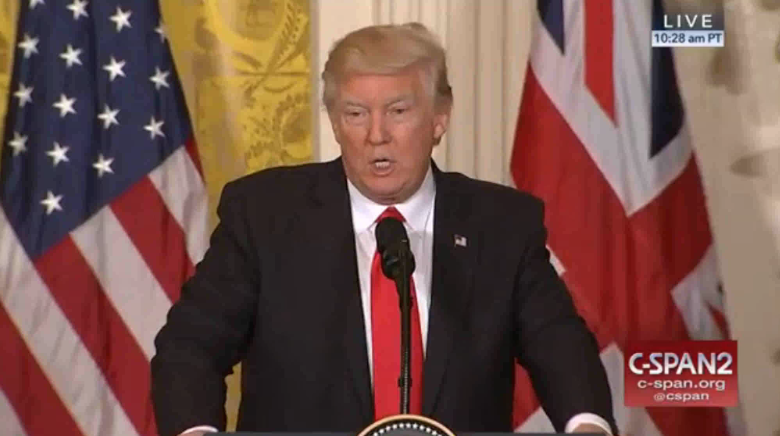 During a joint press conference with British Prime Minister Theresa May, President Donald Trump called Brexit as a "wonderful thing" and a "fantastic thing" for the United Kingdom.
At the beginning of the press conference, Trump went on to praise Britain for expressing its self-determination. Trump was later asked about the future of his relationship with May, given their different backgrounds.
Trump responded, "I think Brexit's going to be a wonderful thing for your country. I think when it irons out, you're going to have your own identity and you're going to have the people that you want in your country, and you're going to be able to make free trade deals without having somebody watching you and what you're doing."
Trump went on to say that he believes Brexit will be a "fantastic thing for the United Kingdom" and a "tremendous assert, not a tremendous liability."
Thank you for supporting MRCTV! As a tax-deductible, charitable organization, we rely on the support of our readers to keep us running! Keep MRCTV going with your gift here!