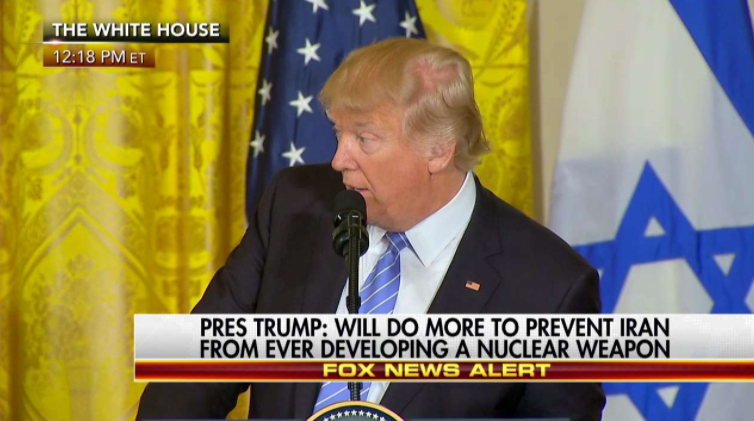 (Image via Twitter)
During a press conference at the White House on Wednesday, President Donald Trump addressed the resignation of his national security adviser, Gen. Michael Flynn.
He called Flynn "a wonderful man" who he believes has been "treated very, very unfairly" by the "fake media."
"General Flynn is a wonderful man," said Trump. "I think he's been treated very, very unfairly by the media, as I call it, the 'fake media.'"
Trump went on to echo his White House spokesman's comments on Tuesday that the real story here is how classified information is being leaked by government officials.
"In addition to that, from intelligence, papers are being leaked, things are being leaked. It's criminal action," said the President, "and it's been going on a long time, before me."
"People are trying to cover up for a terrible loss that the Democrats had under Hillary Clinton," he went on. "I think it's very unfair what's happened to General Flynn, the way he was treated, and the documents and papers that were illegally leaked."
The retired general resigned late Monday evening after reports that Flynn discussed U.S. sanctions against Russia with the Russian ambassador to the U.S. and gave a misleading representation of the conversation to members of the Trump administration, including Vice President Mike Pence.
The White House in a press briefing on Tuesday emphasized that the decision Trump made to ask for Flynn's resignation was not based on legality or a violation of "any kind," but rather came down to "a matter of trust."
Thank you for supporting MRCTV! As a tax-deductible, charitable organization, we rely on the support of our readers to keep us running! Keep MRCTV going with your gift here!