I don't care who the president is at the time. Can you imagine being a 12-year-old, winning the Little League World Series, going to the White House to meet the president, and then getting a ride back home on Air Force One?! That's too cool.
Well, it actually happened for the kids of the Eastbank All-Stars little league baseball team from Louisiana.
Following their visit to the White House on Friday to commemorate their winning of this year's Little League World Series championship, Trump asked the kids' parents whether it would be okay for them to get on Air Force One for a ride back to Lousiana where Trump was headed for a campaign rally anyway.
The team got on Air Force One at Andrews Air Force Base in Maryland, and they began their trip home.
Louisiana Rep. Steve Scalise (R) tweeted a picture of himself with members of the team in front of Air Force One: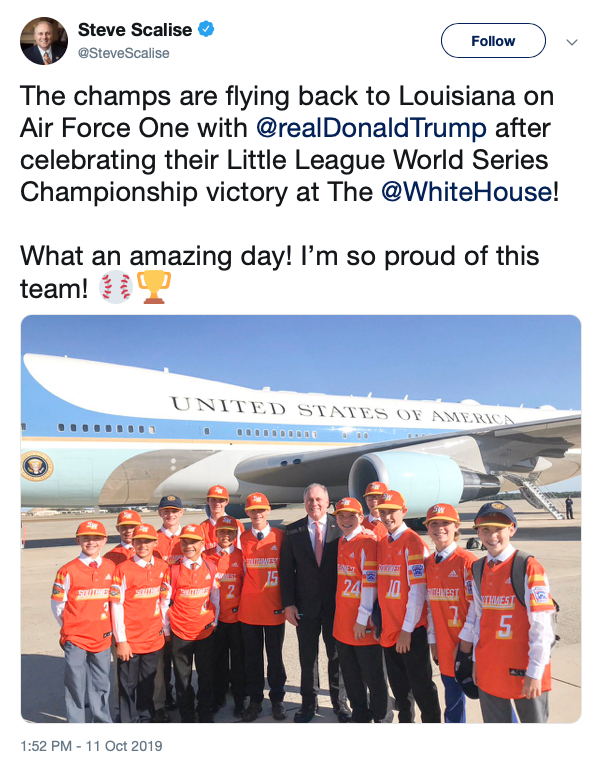 As if that weren't enough of an ego boost for a young kid, Trump then invited the team onto the rally stage in Lake Charles, La. to be honored in front of their fellow Louisianians.
Take a look:
All in all, it was a day I'm sure none of those kids will ever forget.
H/T: ESPN