The list of celebrities that actually seem like decent people is getting increasingly small  during this year's Pride Month. 
In Jennifer Lopez's last gala performance at the Dodgers Stadium on June 16, she introduced her daughter Emme as "they" instead of "she" before the child entered the stage to sing with her — sorry, "them" mother. Aside from the fact that feeding a delusional sense of identity to your 14-year-old child should be illegal, Lopez also showed her lack of education with her grammatically incorrect sentiment. 
A TikToker posted a video of the charade on Friday. 
"I ask them to sing with me all the time, but they won't. So this is a very special occasion. They are very, very busy. Booked. And pricey! It costs me when they come out, but they're worth every single penny because they're my favorite duet partner of all time," Lopez joked with the audience.
I didn't laugh. It wasn't funny. 
At first I thought Lopez was talking about a group of people or maybe her son and daughter as a pair when she said "they." But, when Lopez said "they are my favorite duet partner," I knew she meant just one person. 
When Lopez's daughter came out dressed as a boy I was even more confused but fans online were raving about Lopez's "support" for her child on Twitter ...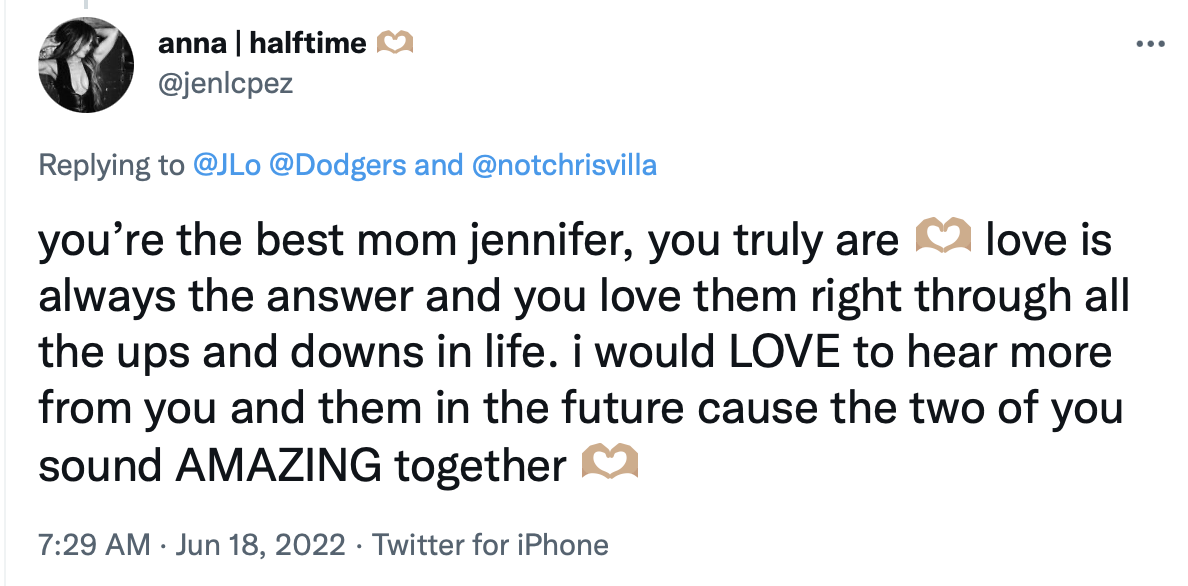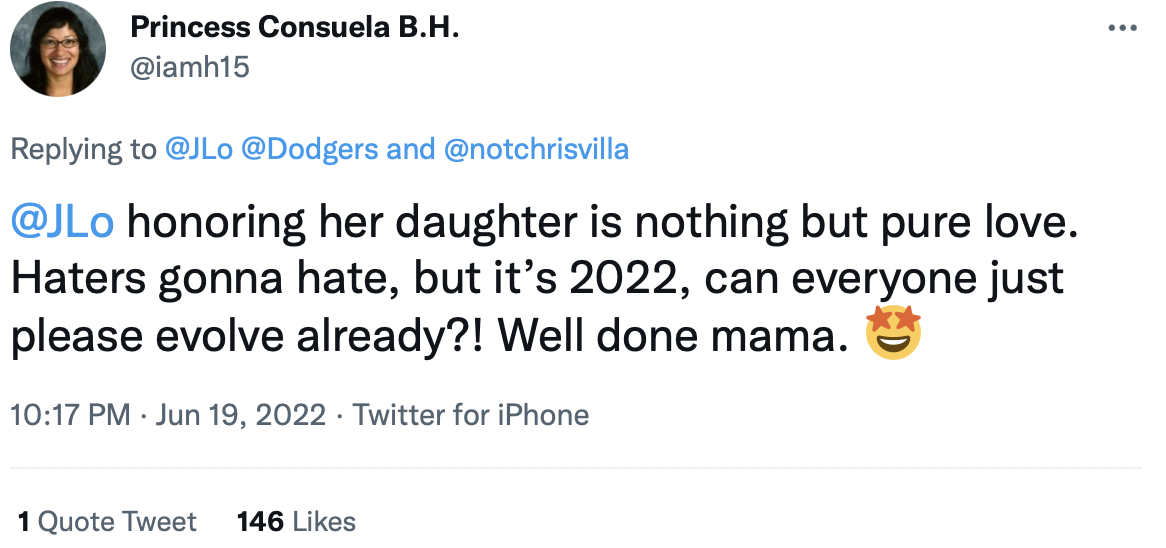 And on TikTok too ...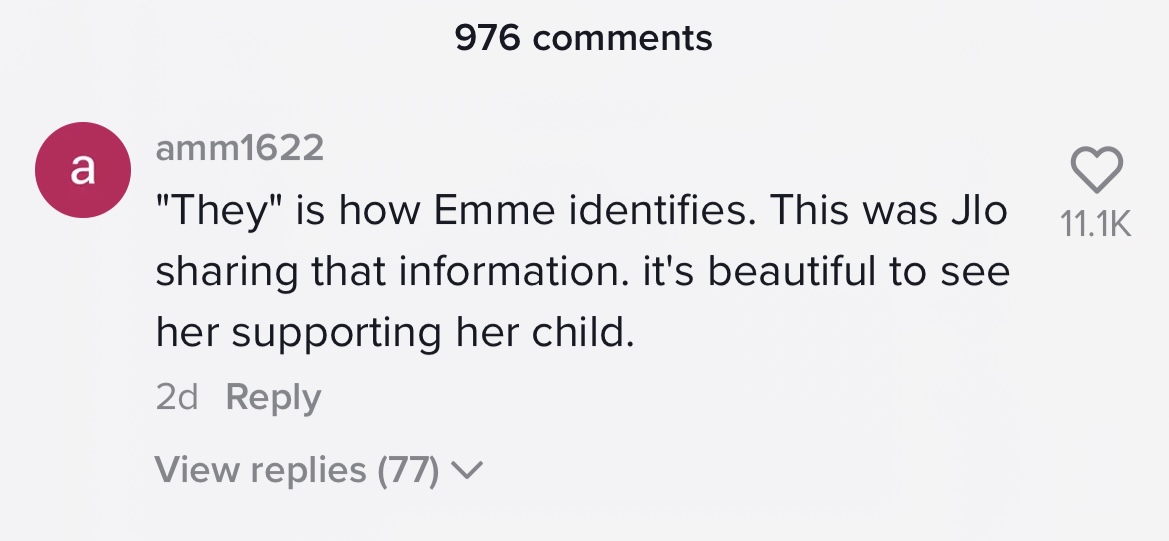 Ironically, Lopez grew up going to Catholic school but the Catholic faith follows the Bible that rightfully admits that there are only two genders. She's also been spotted praying to God before one of her shows but I guess that doesn't matter when her daughter wants to deny her true identity. Not to mention, Lopez's daughter Emme even wrote a children's book called "Lord Help Me: Inspiring Prayers for Every Day" and shared her faith in the Lord on Access in 2020. 
This isn't the first time Lopez showed her support for child indoctrination. In 2017, JLo posted a photo of her nibling which is a gender neutral term for niece/nephew. Seriously, how do these people come up with these phrases? I guess it runs in the family as JLo's daughter is now a he/she too. 
Related: Gender Unicorns Spotted in Scottsdale
When Emme first started performing with Lopez, the child wore fluffy dresses, curled her hair and had sparkly accessories. Now Emme is wearing oversized boy clothes, cut her hair to look like a boy and last week sported a rainbow pride microphone.  
Libs of TikTok showed a side-by-side: 
J.Lo's 14-year-old daughter uses they/them now. pic.twitter.com/Gzr3BSvbtB

— Libs of TikTok (@libsoftiktok) June 20, 2022
Other than the fact that Lopez is feeding into the woke mob and encouraging her daughter to live in a lie, Lopez also showed that she should have gone to college for more than one semester as it clearly didn't help her grammar skills. 
The child really should just be called "it" if Lopez is looking for accuracy. "They" is plural and only one of her kids came out. Tough luck girl.
JLo hasn't publicly stated that her daughter chose to use "they/them" but her concert monologue and past support of this type of delusion certainly are significant. Yet another Hollywood celeb feeding into the idiocy of the left. 
Bummer.
 
Etsy and PayPal reportedly censored @SwipeWright, biologist and editor of @Quillette, for selling products that don't fit the lgbt+ agenda. pic.twitter.com/PqXaijerCV

— MRCTV (@mrctv) June 18, 2022