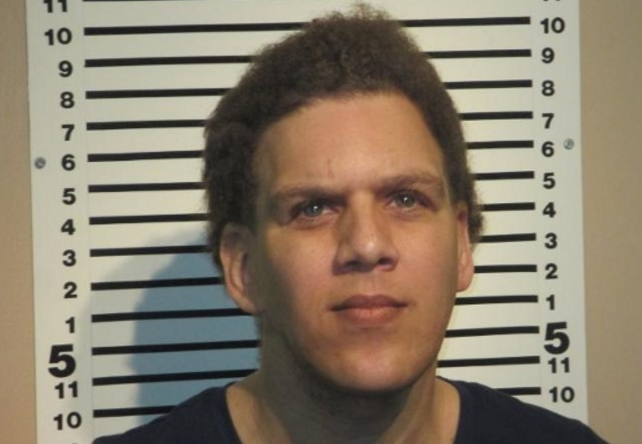 (Image via ABC Local News 8)
A man who identifies as a transgender woman has been arrested after taking photos of women inside a Target dressing room in Ammon, Idaho, reports ABC Local News 8.
"On Monday the Bonneville County Sheriff's Office responded to the Ammon Target store where an adult female says a person [was] taking pictures of her while she was inside a changing room trying on clothes," writes the local station. "The woman noticed the person reaching over the wall of the changing room with a cell phone to take pictures. The victim confronted the subject who ran from the store.
"Detectives interviewed witnesses and security footage from Target which led them to 43-year-old Sean Patrick Smith, who also identifies as Shauna Patricia Smith, a transgender female. After interviewing Smith she was taken into custody by detectives and booked into the Bonneville County Jail for one felony count of voyeurism."
Local law enforcement are still investigating to determine whether there are more victims.
Such cases shed light on the concerns of many regarding policies that allow transgender persons to use the gender-specific public facilities of their choosing. 
The incident comes amid a legal battle between the U.S. Department of Justice and the state of North Carolina over its controversial "bathroom law" requiring transgender individuals to use bathrooms and other public facilities that correspond to their gender at birth.
In May, the DOJ described the legislation as "state-sponsored discrimination" and filed a lawsuit coupled with a threat to curtail federal funding if North Carolina refuses to "remedy the situation."
The state of North Carolina filed a lawsuit against the DOJ in defense of its bill, claiming that the department's orders constitute a "radical reinterpretation of Title VII of the Civil Rights Act." 
The litigation is ongoing.