I absolutely hate Twitter. It's become an echo chamber for the left. But, every once in a while a trend happens that couldn't be more on the money.
As of this writing, the hashtag #BidenIsADisgrace is trending on the social media platform. The trend comes amid reports puppet President Joe Biden and the rest of his regime won't be speaking at all on Thursday after reports of at least 10 U.S. Marines and another couple dozen have been wounded in what looks to be terrorist attacks in Kabul, Afghanistan.
People are angry, and they should be.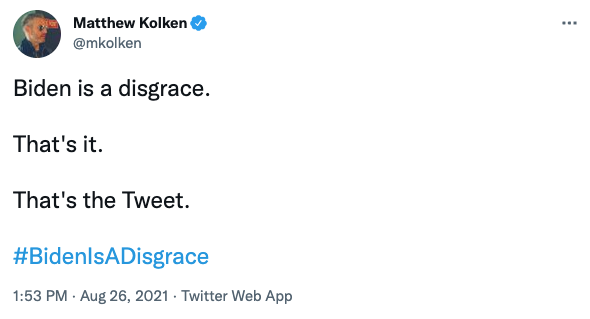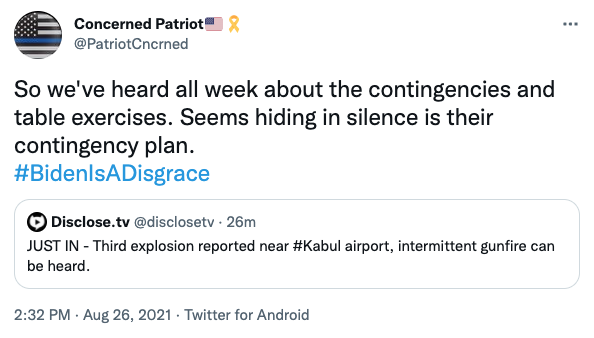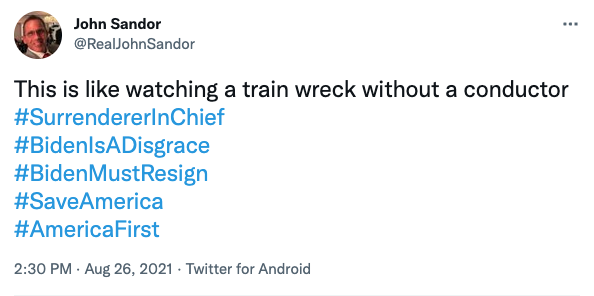 You get the idea.