President Donald Trump referred to violent members of Salvadoran gang MS-13 as "animals" Wednesday during a press conference after a local California sheriff complained her department wasn't allowed to turn these vicious criminal aliens over to immigration authorities thanks to her state's sanctuary city policies.
Here's the full video.
 
Here is the full clip of Trump's "animals" comments.
The CA Sheriff was lamenting not being able to report violent MS-13 gang members in her jail. Trump then called those gang members "animals."
If you are an honest person who cares about facts, you must see this #FactsMatter pic.twitter.com/fqLNREcRv1

— Benny (@bennyjohnson) May 17, 2018

But instead of reporting what Trump actual said with proper context, the liberal media cherry-picked Trump's words into a sound-bite, falsely claiming that Trump had called all illegal aliens – including women and children – "animals." Here are just a few: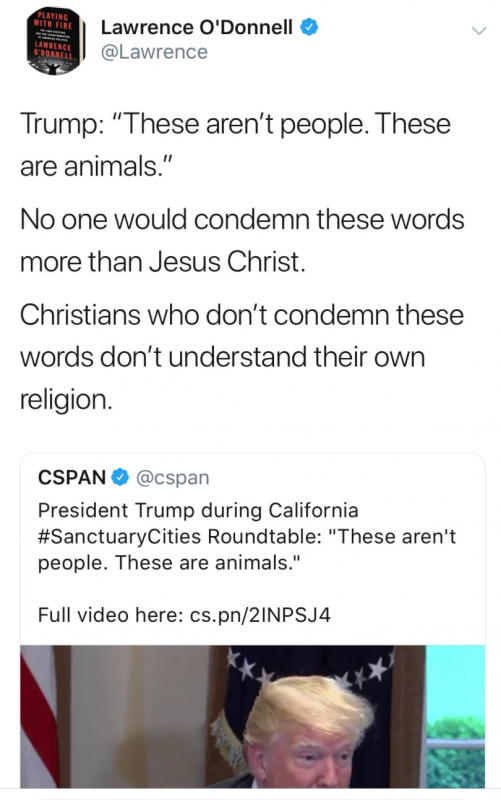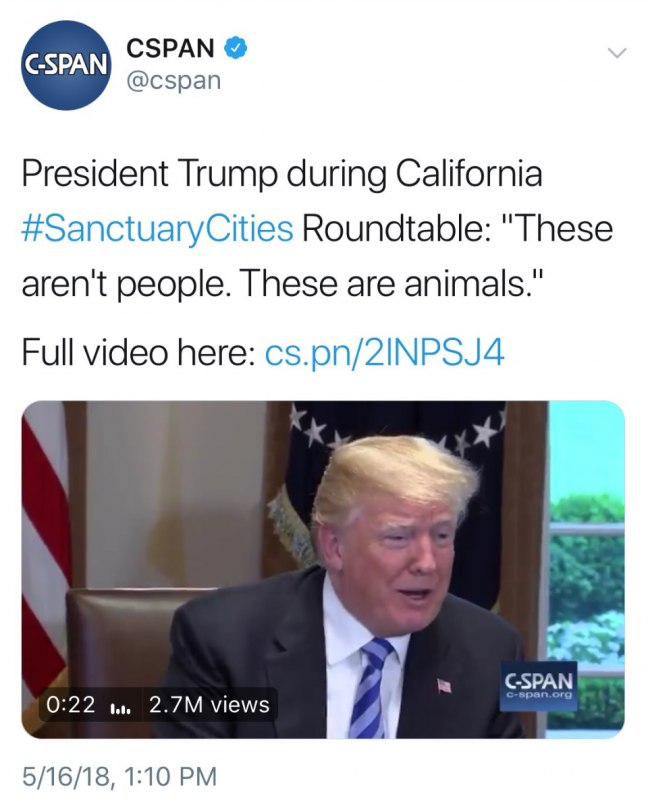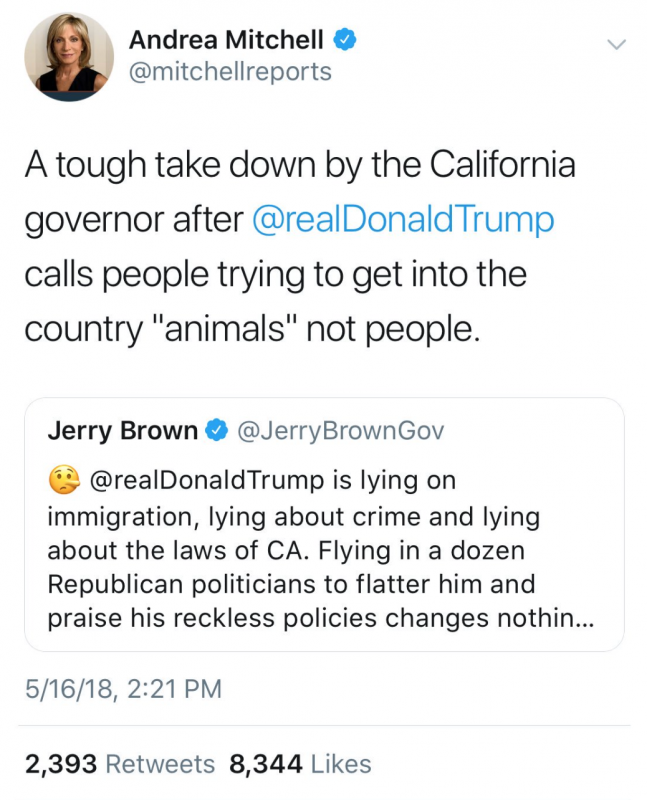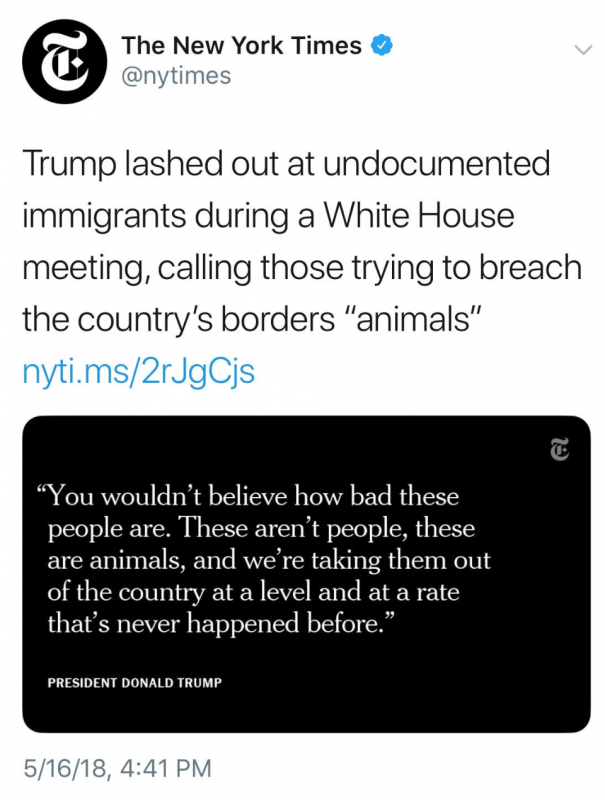 Even after slews of Twitter users quickly pointed out that Trump was specifically referring to violent gang bangers when he made the reference, some media elites doubled-down on their defense of this group of notoriously murderous criminals best known for smuggling drugs, trafficking women and hacking their enemies up with machetes.
Here's CNBC's Chief Washington Correspondent, for example: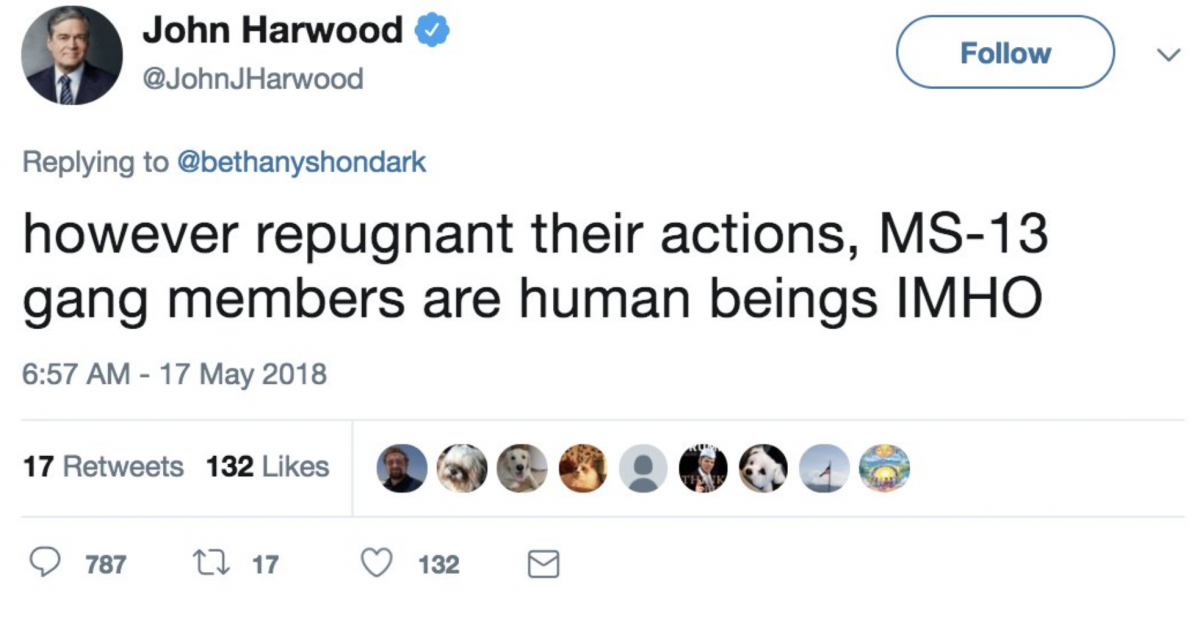 To remind, MS-13 is labeled by the FBI as one of the most violent gangs in the country. Here's a case where they beat two young teenage girls to death in a Long Island community, and another where they dismembered a 16-year-old boy and left him in pieces in a Texas park.
But hey, why condemn violent criminal aliens when you can disagree with Trump, right?