President Obama has done a lot of things in his time in office, but there are quite a few he would probably like the American public to forget.
Here is a list of the top five things that Obama was the first President to accomplish (if you can count them as accomplishments):
5. The first president to be photographed smoking Marijuana
Obama's history with the "Choom Gang" in his youth is well-documented. While the president has acknowledged his pot-smoking past, but this photo certainly must be one he wishes would disappear from the Time.com Internet achieves.
4. The first president to have a law signed by an auto-pen without being present
(Image: AP/Molly Riley)
While President Obama has done a lot of things without being "present," he actually signed a bill into law using an auto-pen when he extended The Patriot Act for four years back in 2011. 
3. The first president to golf more than 150 times in his first five years in office
While this stat is true, Obama has been in office a couple of more years than the stat indicates. As of August of 2015, the president had played 247 rounds of golf. 
2. The first president to declare that "we are no longer a Christian nation"
On June 28, 2006, then Senator Obama gave a speech to listeners at the "Call to Renewal" conference.
1. The first president in the history of the United States to preside over a cut to the country's credit rating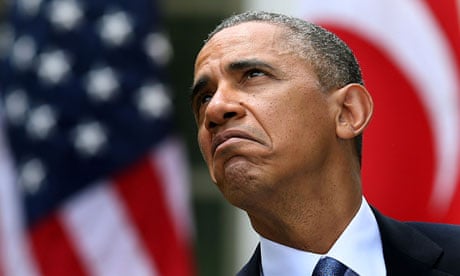 (Image: Mark Wilson/Getty Images)
In 2011, Standard & Poor's downgraded the United States credit rating to AA+ from AAA. This was the first time in the history of the United States of America that the country's credit rating was downgraded. 
Even though the president might like people to forget, as the GOP might say, "An elephant never forgets."
MRCTV Reader,
The liberal media are terrified of the truth, especially when it leads to uncomfortable questions about their own leftist worldview.
MRCTV is the multimedia division of MRC featuring original content and aggregated videos of the news, people, and events conservatives care about.
MRCTV relies on the support of our loyal readers (and video viewers) to keep providing the news and commentary that matter to the American people, not just stories that prop up the liberal agenda.
Make a donation today. Just $15 a month would make a tremendous impact and enable us to keeping shining the light where the liberal media are afraid to tread.
— The MRCTV Team
DONATE
Connect
Sign up for our MRCTV newsletter to receive the latest news.
Sponsored Links