The social media feud continues.
Bette Midler on Wednesday responded to President Trump calling her a "washed-up psycho" by saying that "someone in his camp" should "give him a shiv."
Midler made the comment in a now-deleted tweet after fellow anti-Trumper Michael Moore tweeted mocking Trump's casual attire that he wore to church last Sunday.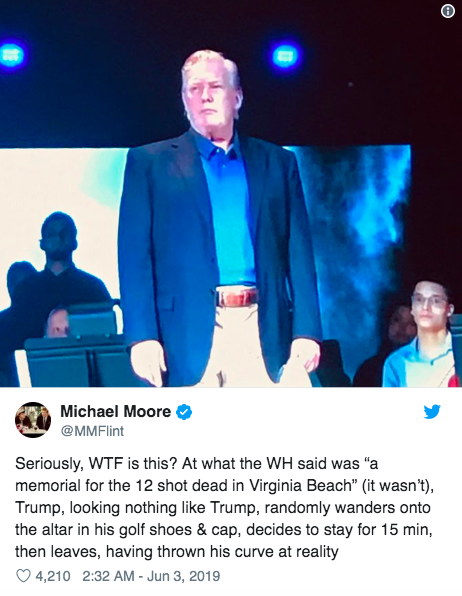 "He actually looks better here!" Midler wrote in a reply. "Maybe someone in his camp can gently give him a shiv. I mean, shove."
Many on Twitter took the comment as a violent threat against the president, reported Yahoo! Entertainment, as a shiv is a makeshift knife typically used in prison to stab someone.
Nonetheless, many fans came to her defense. 
Midler tweeted again Wednesday, thanking those who supported her "last night during my personal Battle of the Bulge with he who must not be named."
"Your wit and good nature really lifted my spirits; as a newly washed up psycho, I am very grateful for your thoughts and prayers," she wrote.
President Trump has yet to respond to Midler's latest remarks.
The ongoing (or, at least, most recent) feud between Midler and Trump began after Midler tweeted a quote she alleged Trump made in an interview in 1998 to People Magazine calling Republicans "the dumbest group of voters in the country."
This quote was debunked as false four years ago, as MRCTV reported.
Midler issued a non-apology Tuesday night for sharing the fake news, saying it "sounds SO much like him that I believed it was true!" and that it's "impossible" nowadays to separate truth from lies because of Trump himself.
"Which is just how he likes it. #CHAOS," she tweeted.
Apparently it's his fault that she disseminated fake news, and it's acceptable when it benefits the left. 
Midler is not the only celebrity as of late to be accused of going "too far" in their hatred for Trump. Singer and outspoken Trump critic Cher recently came under fire for crudely suggesting that she would like to see President Trump made a prison "toy boy of Big Bubba." 
(Cover Photo: Flickr / Alan Light)