TIME magazine certainly threw a curveball at everyone on Tuesday when they announced their annual "Person of the Year" recipients ahead of the December 18 issue of the publication.
"The Silence Breakers" are this year's winners -- or losers, depending on how you look at it. They're the notable women that spawned the #MeToo movement launched almost immediately after multiple women alleged sexual misconduct complaints against former Hollywood pig producer Harvey Weinstein.
"For giving voice to open secrets, for moving whisper networks onto social networks, for pushing us all to stop accepting the unacceptable, the Silence Breakers are the 2017 Person of the Year," Editor-In-Chief of TIME Edward Felsenthal wrote in an article explaining the choice.
Here's the TIME cover: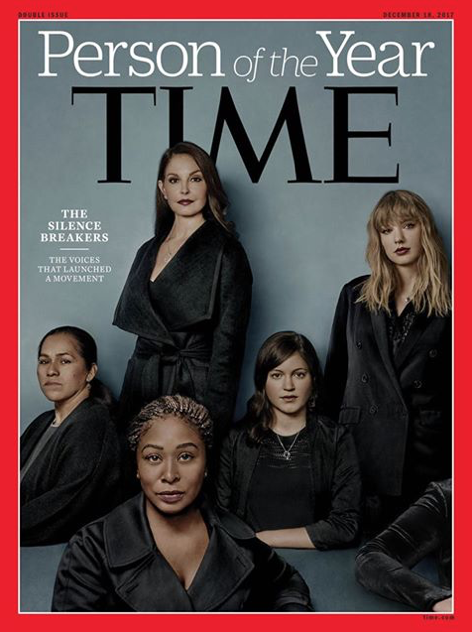 Previously, it was widely reported that President Trump, North Korean leader Kim Jong Un and unemployed quarterback Colin Kaepernick were the frontrunners for the — I guess it's still prestigious? — cover. Even though TIME listed the #MeToo movement as one of their finalists, many publications only focused on the names already listed.
TIME apparently hedged their bets and chose a "Person of the Year" winner that no one could really argue much with. They knew that they would get blowback on whichever choice they made if they had chosen one of the three finalists mentioned above. It was a smart public relations move by the publication.
Ironically, the official announcement came on NBC's "Today" show, whose host, Matt Lauer, was recently fired after sexual harassment allegation were made against him.
Watch the video of the announcement below: