Back in 2013, former U.S. President George H.W. Bush shaved his head in support of Patrick, the two-year-old son of one of his Secret Service detail members.
Little Patrick was fighting for his life against leukemia.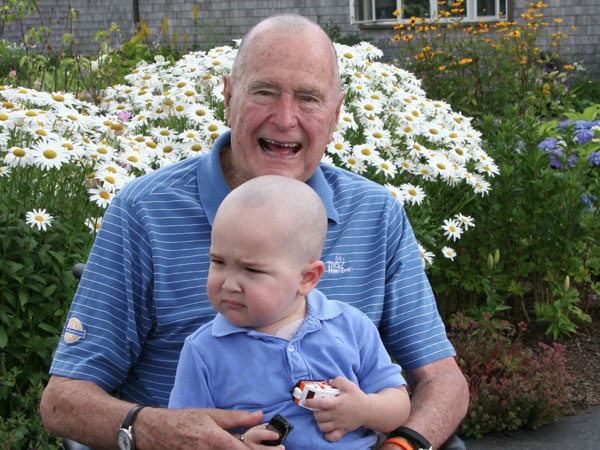 In 2013, twenty members of Mr. Bush's Secret Service shaved their heads in an act of solidarity to show their support for Patrick and his father.
After noticing all of the bald heads in his security detail, George H.W. Bush went ahead and did the same.
"I said, 'Well why not me?' It was the right thing to do," Bush said.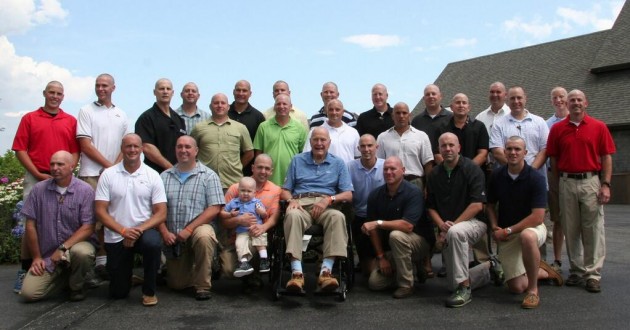 "They're a wonderful group of people," he added. "They're like family with us."
Barbara Bush was moved when she saw what her husband had done. 
"I was shocked, surprised and thrilled," she said. "But I think he looks beautiful and looks younger."
Patrick's parents released a statement about how honored they were to have the support of President Bush and his wife.
"We are humbled and honored by the support and generosity that President and Mrs. Bush and our Secret Service family have shown towards our son... and are so very grateful for the outpouring of love and support from all over the country."
Sadly, the Bush family knows of leukemia all too well. Their three-year-old daughter Robin passed away to the illness back in 1953. 
H/T Today