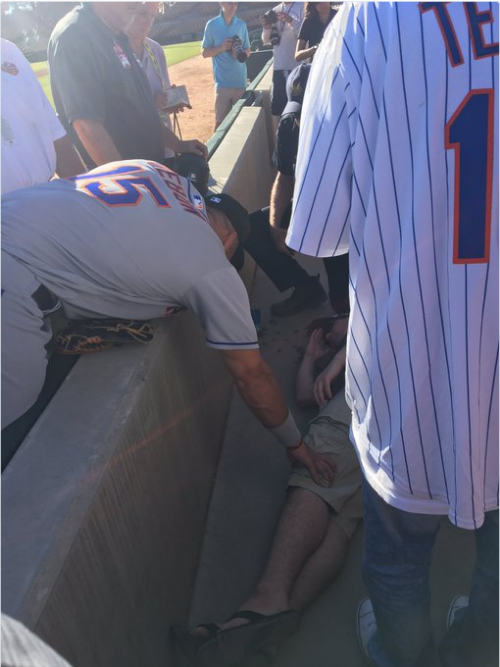 After hitting a home run on his first pitch as a minor league baseball player for the New York Mets, it seems Tim Tebow has performed yet another miracle. On Tuesday, Tebow played his first game as a Scottsdale Scorpion after the Mets sent him to the Arizona Fall League for his impressive play thus far.
After the game, a spectator sitting in the first row began having a seizure and collapsed. As Tebow was signing autographs, he tended to the man on the ground who was foaming at the mouth, shaking and unable to breathe.
KNXV-TV reports Tebow "put his hand on the fan and said a quick prayer," and the man immediately gasped for air and appeared stable.
Tebow found out the man, whose first name is Brandon, is a fan of the University of Georgia—a top rival of the University of Florida, where Tebow won two national championships, becoming arguably the greatest college football player of all time.
"You're a Bulldog? You're kidding me," Tebow said with a smile. "Don't even know how to respond to that."
Tebow stayed with the man for 15 minutes while waiting for the paramedics to arrive.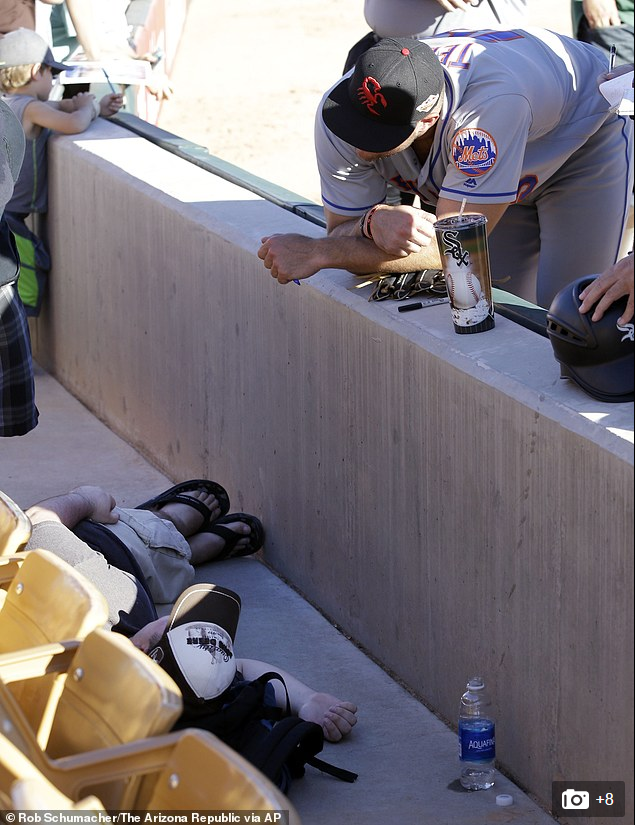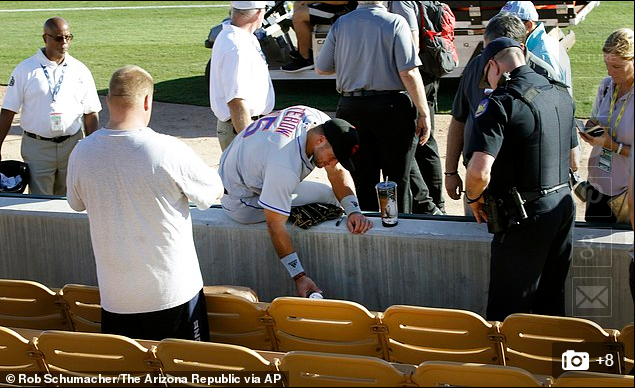 "They're going to take good care of you, buddy," he said before going back to the team bus. According to the Phoenix Fire Department, the man was transported to the emergency room and no more details have been reported on his condition.
"An amazing moment," said Daniel Kelly, a fellow spectator who attended the game and witnessed what happened. "It was a miracle moment that happened there."
The 6-foot-3, 255-pound former Heisman Trophy winner is trying his hand at baseball, a sport he previously only played at the high school level, after a failed attempt at an NFL career. He is currently under a $100,000 contract with the New York Mets, and is not likely to pursue the sport full-time due to his commitments on weekends as an ESPN/SEC Network analyst for college football.
Despite going 0-for-3 at bat, it seems Tebow still had a good day.