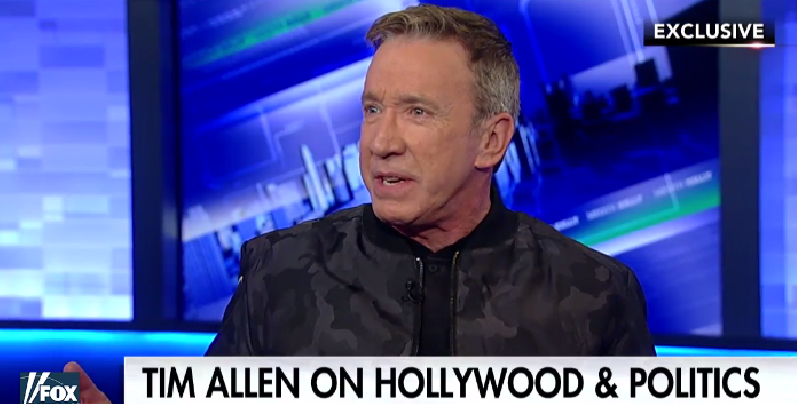 (Image via Screenshot)
At the American Music Awards over the weekend, celebrities such as model Gigi Hadid, comedian Jay Pharoah, and Green Day lead singer Billie Joe Armstrong mocked Donald Trump, his family and his supporters.  
Pharoah and Hadid began with not-so-great impressions of the president-elect and the future first lady. Armstrong added new lyrics to his band's song "Bang Bang," replacing the chorus with the words, "No Trump, No KKK, No Fascist USA," condemning Trump and his supporters as racist.
Comedian Tim Allen on "The Kelly File" Monday night discussed Hollywood's brash behavior since the election.
"I don't think it's appropriate in that venue," said Allen, "but I'm not a spokesman for Hollywood. I'm a comedian."
"What I find odd in Hollywood is that they didn't like Trump because he was a bully," the star of ABC's "Last Man Standing" went on. "But if you had any inkling that you were pro-Trump, you got bullied doing that."
Allen called Hollywood hypocritical for bullying others for disagreeing with them. 
"It gets a little hypocritical to me that you can now bully people," he said.
He later asked where celebrities have been getting their "source material" for claims that Trump is a racist, homophobe, and so on.
"Mostly what I'm finding is that there's no source material," said Allen. "[Trump] was [said to be] against homosexuals somehow -- whoever said that? Didn't he wave the [LGBT] flag at the [Republican National] Convention? I don't see it, so I can't make a joke about it."
Check out the rest of his remarks below.