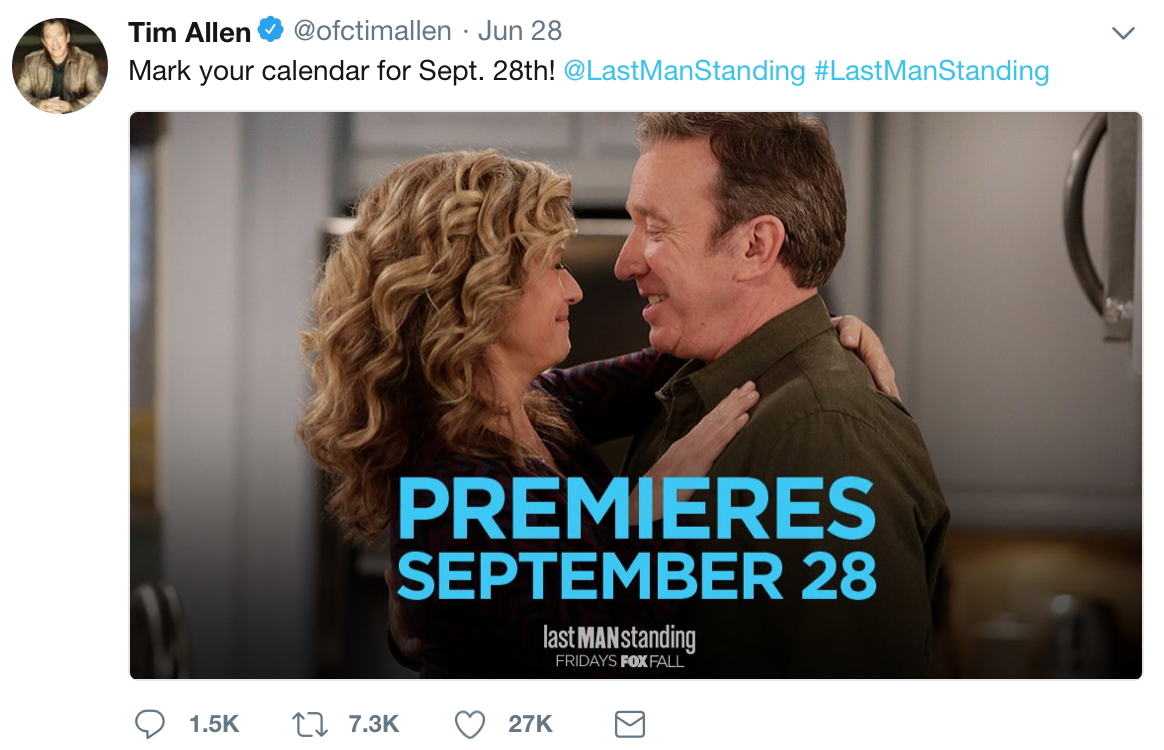 "Mark your calendar for Sep. 28th!" Tim Allen tweeted late last week.
The tweet included a picture from the show Last Man Standing with "Fridays Fox Fall" in text underneath.
ABC canceled the show last year, despite good ratings. Many had speculated it was because the show's main character was not a liberal and poked fun at Democrats.
"There's nothing more dangerous to me, especially in this climate, than a funny, likable conservative," Allen said on the Norm MacDonald Live show last year.
Last Man Standing went back into production following the success of the 'Roseanne' re-boot.
The Roseanne re-boot was eventually cancelled after star Roseanne Barr made an insulting tweet about Obama White House aide Valerie Jarrett.
Last Man Standing is slated to return this fall, marking the shows seventh season.