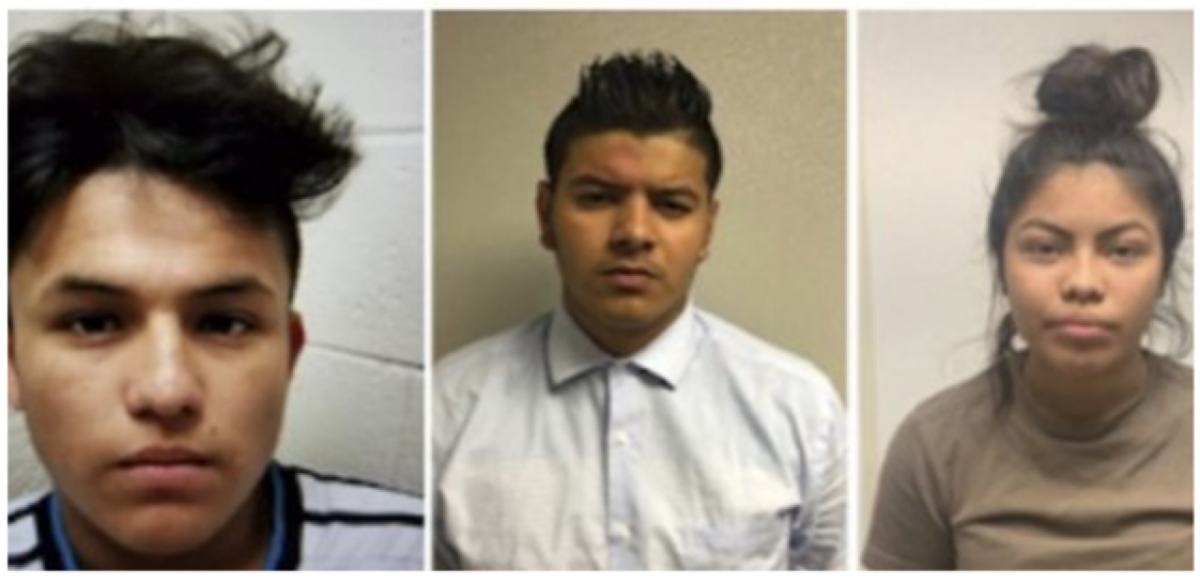 Three teenage MS-13 gang members have been charged with murder after allegedly beating a 14-year-old girl to death with baseball bat and hacking her up with a machete in Maryland last week.
According to reports, 14-year-old Cynthia Hernandez-Nucamendi, 16-year-old Josue Fuentes-Ponce, and 17-year-old Joel Escobar have been arrested and charged as adults with first-degree murder after police say they murdered 14-year-old Ariana Funes-Diaz because they were afraid the girl would rat them out for kidnapping and robbing a man back in April. Autopsy reports showed Funes-Diaz, whose body was found dumped in a creek in Prince George's County Wednesday, died of blunt force trauma before being stabbed multiple times.
Police said they've confirmed Fuentes-Ponce and Escobar are MS-13 members, and that Hernandez-Nucamendi had been reported missing, WJBF reported. Authorities say they're still looking for a fourth suspect.
Prince George's County, a suburb of Washington, D.C., has long been known as a hotbed for MS-13 activity, an escalating problem officials have said is spurred by the thousands of illegal alien minors who've been placed in the area by the federal government. Just last month, five gang members were similarly charged with first-degree murder after police say they stabbed 16-year-old Jacson Pineda-Chicas, a high school student and fellow gang member, more than 100 times before transporting and dumping his body beside a Virginia road and setting it on fire.All five were determined to be in the country illegally.