Telsa CEO Elon Musk stirred up controversy over the weekend with one simple tweet:
Musk wrote the tweet without any follow up or explanation, but said what many people were thinking.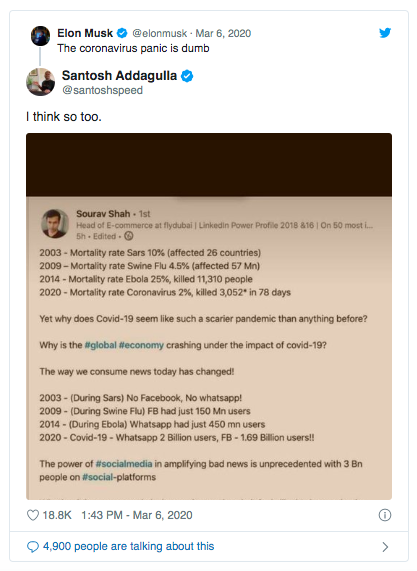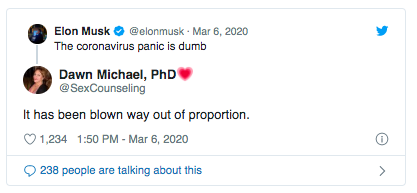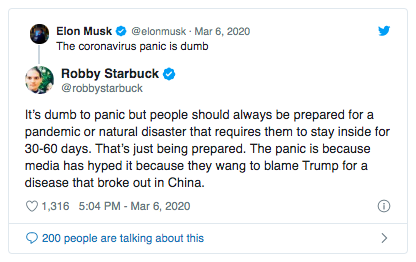 He also triggered many others who believe the media hype and disagree: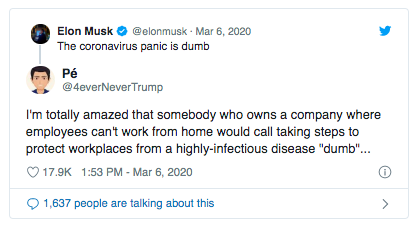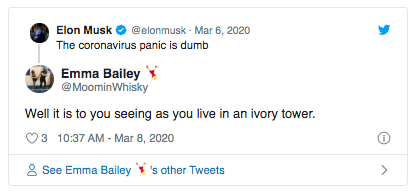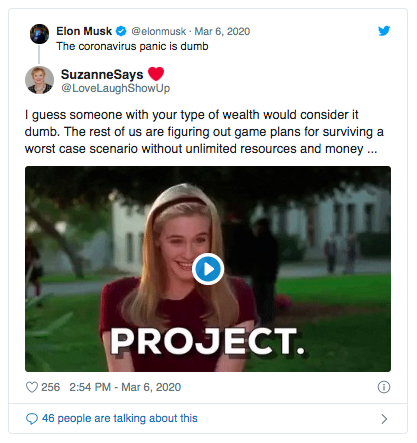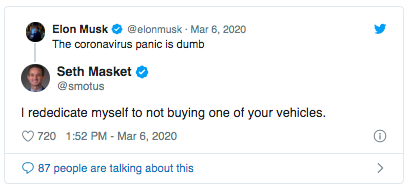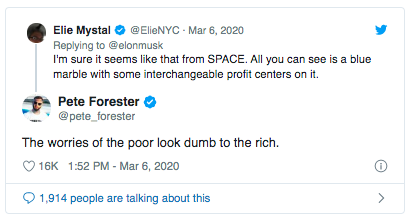 This comes as panic is overshadowing commonsense thanks to extensive fear-mongering by the media. 
There are currently 604 cases in the U.S. with a death toll of 22, according to the latest statistics from John Hopkins University, compared to over 114,000 cases worldwide. 
These numbers are far smaller than those abroad, with the largest death tolls seen in China (3,120), Italy (463), and Iran (237).
The U.S. Centers for Disease Control & Prevention continues to urge Americans to use commonsense and wash their hands, stay home if sick, and contact their doctors if they have symptoms such as fever, cough, and shortness of breath. Those at highest risk are Americans over 60 with underlying health conditions. 
(Cover Photo: Flickr / Steve Jurvetson)