A Minnesota public school teaching assistant at the Alliance Education Center in Rosemont, Minnesota allegedly tweeted what some would consider a solicitation for the murder of Supreme Court Justice Brett Kavanaugh over the weekend. The tweet in question said, "So whose [sic] gonna take one for the team and kill Kavanaugh?" Twitter users were quick to grab screenshots of her post and report them to the FBI.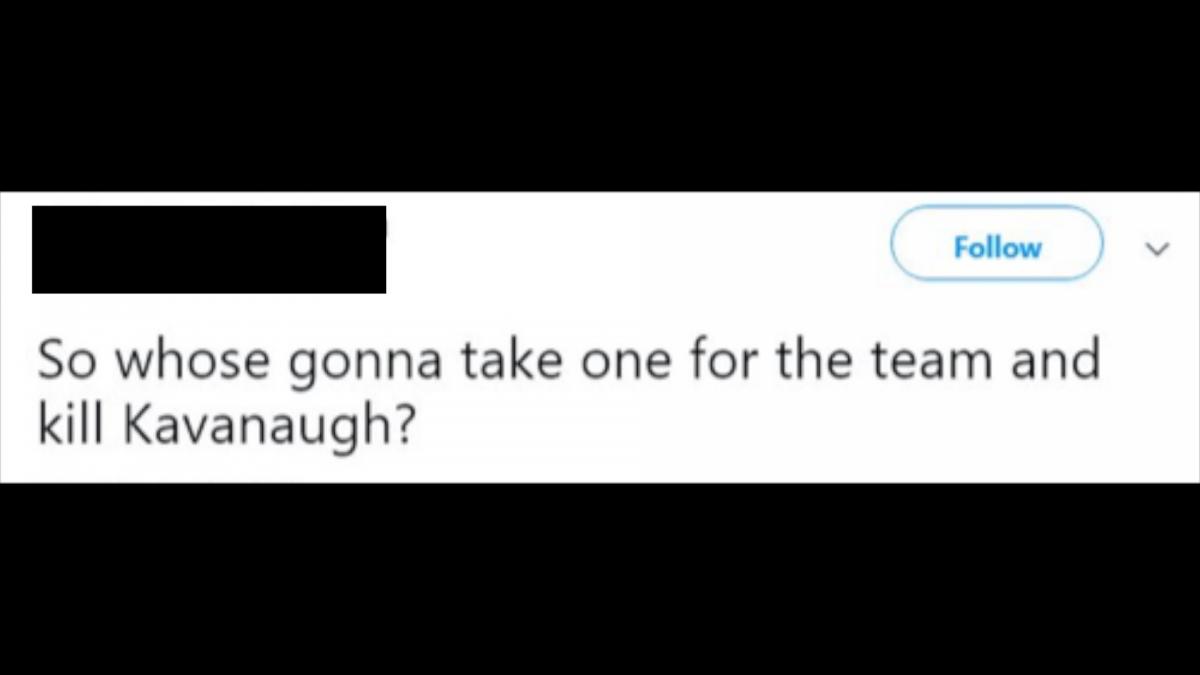 According to coverage of the incident by Star Tribune:

A spokesman for the FBI in Minneapolis said Monday that the bureau was aware of the tweet, which read: 'So whose [sic] gonna take one for the team and kill Kavanaugh?'

The Star Tribune is not naming the teacher because she has not been charged with a crime. In a statement on the district's website Monday morning, ISD 917 Superintendent Mark Zuzek confirmed the district received a complaint about an employee over the weekend and placed the employee on paid administrative leave 'pending the outcome of the investigation.'
Much like the incendiary and violent tweet by Georgetown academic Carol Christine Fair, this latest incident seems to be a sign of the times indicating how society has become extremely polarized over Brett Kavanaugh's ascent to the highest court in the country.
While people are free to be upset and peacefully voice their concern over these difficult controversies regarding allegations of Sexual Misconduct, proposing the assassination of somebody, especially a Supreme Court Justice, is a bridge too far, and has serious legal consequences.
As the Star Tribune noted in it's coverage:
The U.S. Attorney's Office in Minnesota has prosecuted at least two people in recent years for making threats against federal district court judges in the state. Last month, jurors convicted former Hopkins mayoral candidate Robert Philip Ivers with threatening to kill a federal judge overseeing a civil suit he brought. Meanwhile, Khaalid Abdulkadir is serving a term of probation after tweeting death threats against a federal judge and agents in 2015.