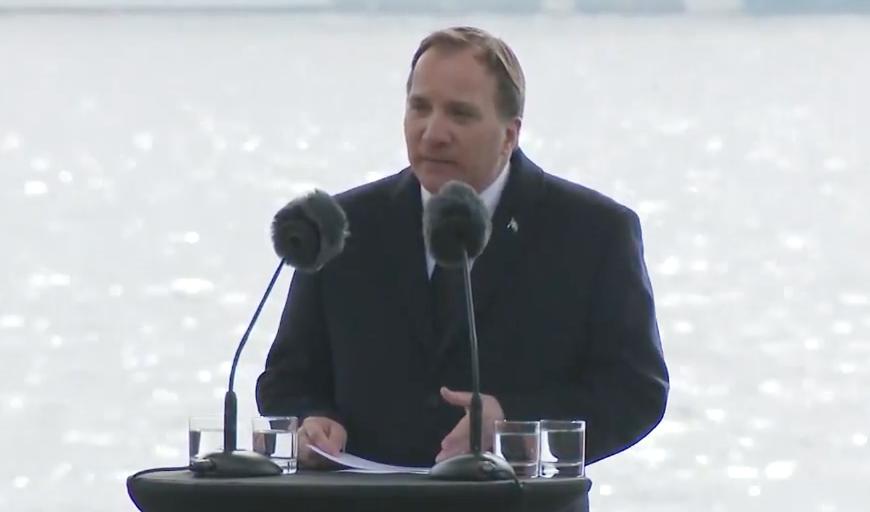 (Image: Screenshot/YouTube)
It sounds like someone in a position of power in Sweden is actually speaking out and acknowledging that mass immigration might not have been the best thing for their country.
After two years of saying nothing about the floodgates being opened for mass immigration into Sweden, Prime Minister Stefan Lofven was essentially forced to speak up after last week's terror attack, in which four people were killed and 15 others were injured.
"Sweden will never go back to the [mass migration] we had in autumn 2015, never," Lofven said Saturday.
Rakhmat Akilov, an asylum seeker from Uzbekistan, has been identified as the terrorist who carried out the Swedish truck attack after reportedly scouting out his route. But that's not all the news that is coming out of this terrible tragedy.
According to the Daily Mail:
But it emerged yesterday Swedish authorities had given Akilov four weeks to leave Sweden after his final asylum appeal failed in December.

He was being sought by police and immigration officials for deportation – but evaded them simply by giving a false address.
That's right. Someone who wasn't approved to be in the country stayed there because the Swedish government couldn't keep track of him. Sound familiar?
Lofven also said in his comments:
Everyone who has been denied a permit should return home.

This makes me feel enormously frustrated. If you have been denied a visa you are supposed to leave the country.

Terrorists want us to be afraid, want us to change our behaviour, want us to not live our lives normally, but that is what we're going to do.

Terrorists can never defeat Sweden, never.
While Lofven's words are encouraging in terms of wanting to change his country's liberal attitude, we can only hope that it's not too little, too late for the Northern European nation.