This is just a really nice story.
A man who lost his leg in Afghanistan as a civilian employee was headed to Bethesda, Md. on Wednesday for an appointment at Walter Reed National Military Medical Center when he noticed someone stopped on the side of the highway with a flat tire. Anthony Maggert pulled over and the man he stopped to help surprised him, not because of something he did — but who he is.
The man on the side of the road was none other than retired four-star general and former Secretary of State under former president George W. Bush, Gen. Colin Powell.
Powell wrote about the act of kindness on his Facebook page Thursday and had nothing but glowing praise for Maggert.
"Thanks, Anthony," Powell wrote. "You touched my soul and reminded me about what this country is all about and why it is so great."
Here's the post: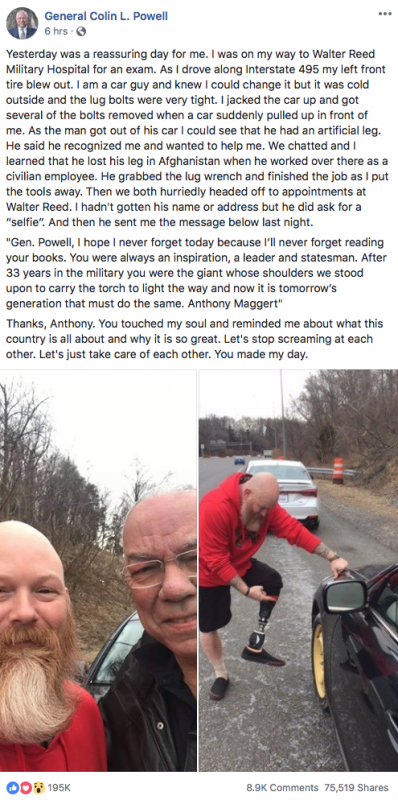 As seen above, Maggert also had nothing but admiration and praise for Powell. Respect goes both ways, and these men had respect for each other in spades.