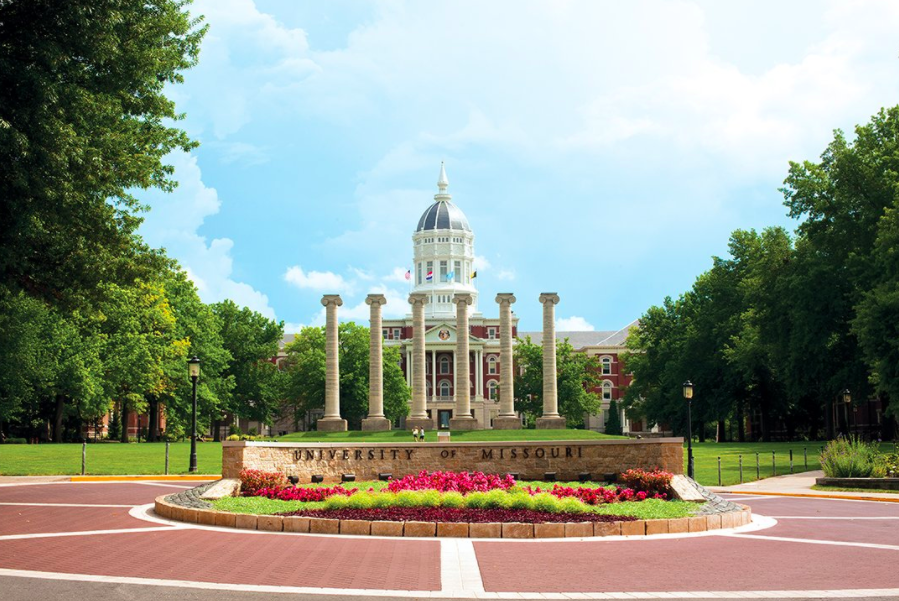 A group at the University of Missouri called "Healing from Racial Injustices" is offering minority students a safe space to "share experiences as a person of color at a Predominantly White Institution," reports Campus Reform.  
The group advertises its weekly meetings as an opportunity to "heal together" from "race-related macro and microaggressions" experienced on campus.
"Come share your experiences and strategies to heal from racial discomfort," the flyer reads.
"Healing from Racial Injustices is a group for students, staff, and faculty of color to build community, share experiences as a person of color at a Predominantly White Institution, and heal together," the description states.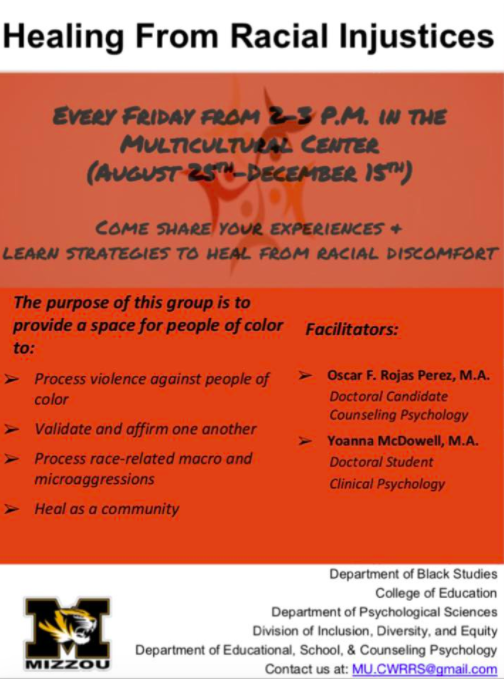 The group also offers to teach students "skills for surviving and resisting hate through the use of emotional regulation, mindfulness, and distress tolerance."
According to the flyer, there are two doctoral students who will co-facilitate the group's discussions.
The Department of Black Studies, the College of Education, the Department of Psychological Sciences, the Division of Inclusion, Diversity, and Equity, and the Department of Educational, School & Counseling Psychology are all listed at the bottom of the flyer, though the university describes the group on its website as a "student-led support group."  
The first meeting was on Friday in the university's multicultural center. 
The flyer was posted onto Facebook Aug. 16 following the violence in Charlottesville that left the nation reeling in anger and frustration. 
Mizzou issued a statement condemning "ideologies of hate" on Aug. 14, saying that "they have no place on campus or in society." 
Thank you for supporting MRCTV! As a tax-deductible, charitable organization, we rely on the support of our readers to keep us running! Keep MRCTV going with your gift here!