Protests are erupting across California in response to Donald Trump being elected president.
As news spread that Trump would become the next president of the United States Tuesday night, protesters in Oakland and Berkeley "marched" in the streets.
KRON 4 reports in Oakland, protesters set objects on fire, closed down highways, and seriously injured a woman when they flipped over her car allegedly "in protest."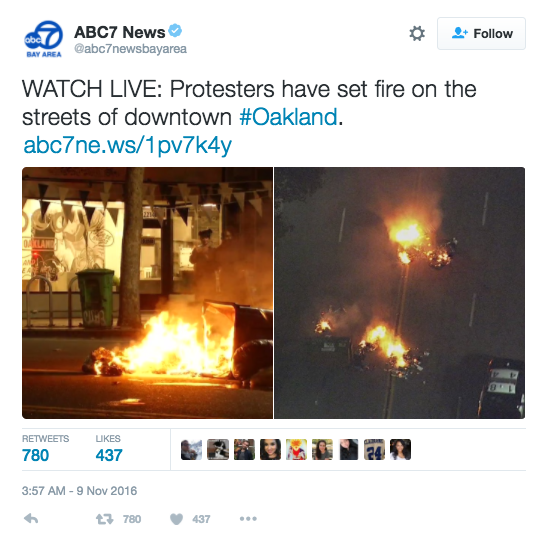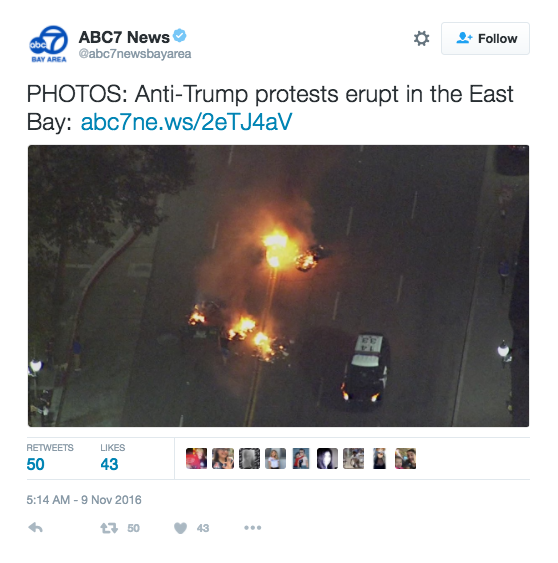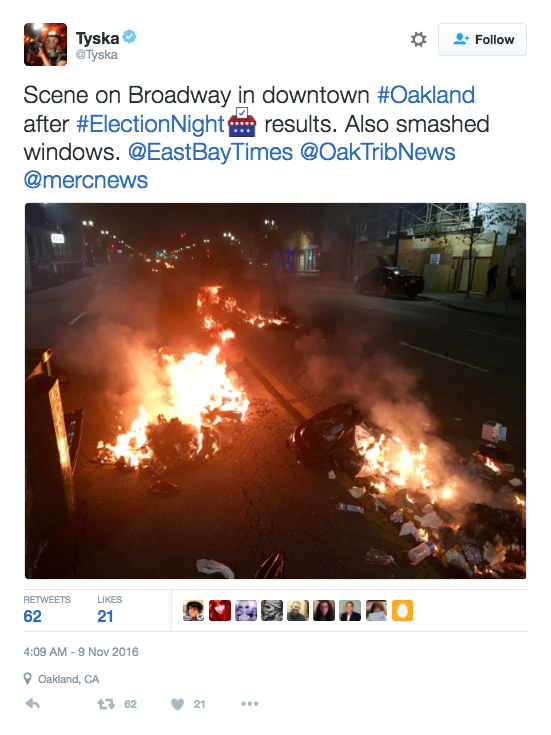 At the University of California, Berkeley, students marched through the streets yelling, "Not my president":
Other schools also joined in on the protests. At the University of California, Santa Barbara, students ran through campus yelling, "No more Trump!"
ABC News reports San Jose State University and the University of California, Irvine students protested as well. San Francisco State University students are reportedly set to protest at 4 p.m. on Wednesday.
It isn't just college activists getting involved in the protests against Trump. Wednesday morning, hundreds of students at three schools across the East Bay area walked out to protest Trump.
CBS SF reports 1,500 Berkeley High School students walked out in a show of solidarity.
Students apparently said things such as, "He wants us to turn against each other. I just want to emphasize that as young people it's our job to continue to fight like our parents fought for us."
One of the students allegedly yelled, "I am a straight white male and first I want to say sorry!"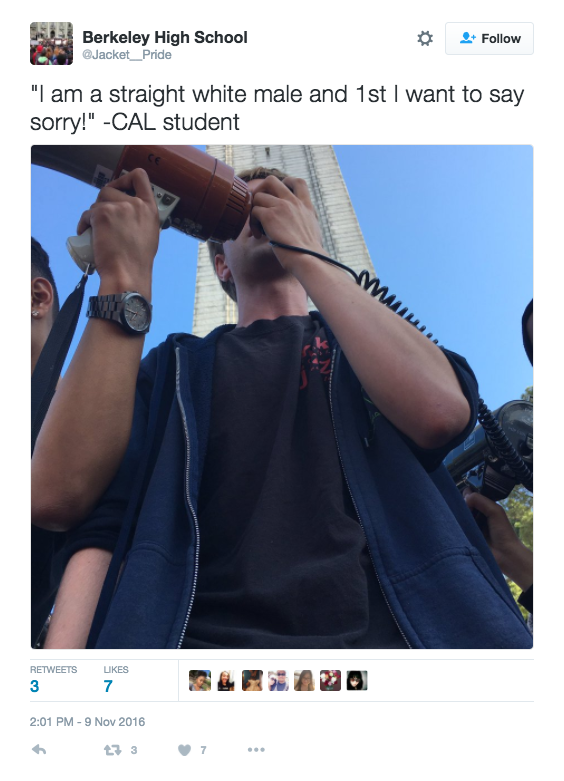 Sponsored Links